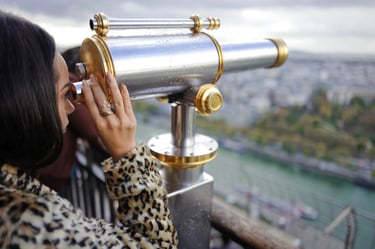 Remote investing used to be a scary concept. Investors wouldn't dream of taking a chance on a market thousands of miles away! But today, we're more used to distance than ever. Technology shrunk that gap, and that means that investing from a distance is safer and more accessible than ever.
However, that doesn't mean it's foolproof. All investments carry risks! If you want to succeed in investing in real estate from afar, you must follow these essential principles.
10 Principles That Should Guide the Remote SFR Investor
1. Consider WHY you want to invest remotely
What's your reason for remote investing? What advantages are you hoping to capitalize on? Knowing what you want will help you narrow down a seemingly infinite number of options. For example, many people invest in faraway markets because they're more affordable. That narrows your options to markets that are more cost-effective than your local market.
The same can be said for those looking for greater rental demand, inventory, or economic health.
2. Research your prospective investment markets
Research is essential. It's unlikely you've ever been to the market you're going to invest in. Even if you have, you won't know the intricacies of the area like a local. Do your research: you want to identify markets with a robust rental market, a strong local economy, and a history of steady, reliable real estate growth.
3. Vet turnkey providers
When you invest remotely, you have no choice but to rely on others to oversee and manage your properties. This is why you must find and connect with a world-class turnkey provider. Not only do they supply property management to be your boots on the ground, but they're already deeply imbedded in the market. They know what you'll face – and how to act in your best interests.
4. Clearly outline your goals with your team
Your turnkey partner or portfolio advisor needs to know what you're really after. You'll prevent a lot of dissatisfaction and back-and-forth this way. When you know what you want and can communicate it well, you'll be on the right track.
5. Expand into multiple markets
If you want to maximize the advantage of diversification, you must buy in more than one market. While owning multiple properties diversifies your portfolio in some ways, targeting multiple markets reduces risk through diversification even more. That means more research!
6. Prioritize communication
Because you're not there to see your properties as they operate, quality communication with your management team or turnkey partner is key. You should be getting detailed reports, calls, and feedback. Your partners should listen closely to your concerns and needs, then act in your best interests.
7. Leverage technology
Modern technology makes investing remotely that much easier. So don't make things harder than they need to be! Utilize online platforms that help you collect rent, see property status, and centralize all reports and documentation. You'll never regret saving important documents in one easy-to-access place.
8. Stay up-to-date on market trends
Market research isn't a one-time thing. It's an ongoing process. To succeed as a remote investor, you need to constantly monitor and learn about your investment markets. This will help you see market fluctuations and shifts so that you can prepare and pivot accordingly.
9. Trust your team
Leverage doesn't stop at your lender. Remote investors leverage the expertise of their partners. Allow yourself to rely on them – they know these markets and what it takes to come out on top. Ask tough questions. Make yourself known and understood. It will save a lot of legwork that passive investors shouldn't have to do to begin with.
The more you trust and lean on your team, the less you'll have to worry about.
10. Seek out industry knowledge
Just as market research doesn't stop, neither does gaining industry experience. As a remote investor – a passive investor – it's easy to coast by without expanding your knowledge. But you need to continue your real estate education. It empowers you to ask better questions, make better evaluations, and more clearly direct the trajectory of your portfolio.


Though remote investing carries some unique risks, the benefits of affordability, diversification, and market health make it all worthwhile!
Ready to become a remote investor? We're ready to get you where you want to go!