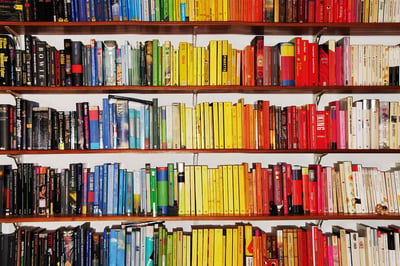 Anyone who knows me knows I love to read. I'm always looking for ways to educate myself on my interests, but I also enjoy a page-turning novel as well!
I wanted to put together a list of resources for you, books that I can honestly say have impacted me both personally and professionally. As you can tell, not all of these are real estate books, but they are all related to the success mindset! I strongly believe that in order to succeed, you have to surround yourself with the right people, the right resources, and the right attitude and these books are a great place to get started! If you're wanting to become a more successful investor and entrepreneur, I hope you check these titles out - each book image is linked to Amazon for easy shopping!

Make It Big By Frank McKinney – I have recommended this book on every list I have ever published about business and/or real estate. It is an excellent read! This is a book you absolutely must start with and then read again as every new year approaches. It is a great book for balancing life, work, family and any other goals and aspirations you have for yourself. I am a big fan of this book and think you have to start here before moving onto other books.



The Turnkey Revolution By Chris Clothier – Ok, shameless plug for my upcoming book, 'Turnkey Revolution'. Click here to download the first chapter, and start learning how to safely and passively build your real estate portfolio. From beginners to the pros, I'll share about leveraging your investments and the long term benefits of turnkey real estate investing. The book will be available starting May 1, so stay tuned, because I can't wait to share it with you and get your feedback!

The Entrepreneur Mind: 100 Essential Beliefs, Characteristics, and Habits of Elite Entrepreneurs By Kevin D. Johnson – To achieve unimaginable business success and financial wealth – to reach the upper echelons of entrepreneurs, where you'll find Mark Zuckerberg of Facebook, Sara Blakely of Spanx, Mark Pincus of Zynga, Kevin Plank of Under Armour, and many others—you have to change the way you think. In other words, you must develop the Entrepreneur Mind, a way of thinking that comes from learning the vital lessons of the best entrepreneurs." From Amazon.
ENTREPRENEURIAL MINDSET! For me, this was a fantastic read because it re-enforced some of my beliefs and helped me to realize some of my negative thoughts and mindsets that I had let slip into my daily routine. This is an essential book for any current or future entrepreneur!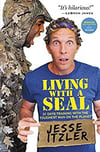 Living With a Seal By Jesse Itzler – I will admit, when I first heard Jesse speak, I immediately read this book and provided copies of it to all of our staff here at Memphis Invest! Me and my family have also become friends of Jesse's, and had him speak here at Memphis Invest, as well as making him a guest speaker at our October 2017 Experience Matters Expo. This book is a great motivational tool no matter what you're trying to tackle. It's a fun, easy read, and it encourages and inspires those looking to make themselves better and help keep focus on both personal and professional journeys.

Strengths Finder 2.0 By Tom Rath – How can any person know where they are going if they are not aware of where they are? This book is fantastic for learning your strengths and focusing on getting even stronger! Every team member in our company has read this book and taken the Strength Finder's test the book offers at the end. It's a great way to reveal individual strengths, so that we as leaders can foster further development among our company. But it also shows how we can work together as a team so that others' strengths can make up for personal weaknesses. This is very insightful, great read!

How to Retire Happy, Wild, and Free: Retirement Wisdom That You Won't Get from Your Financial Advisor By Ernie J. Zelinski – Many people invest so that they can enjoy their retirement years even sooner, and live them to their fullest potential. This book offers great advice to make sure that your retirement years are more fulfilling and meaningful. I found Zelinski's holistic approach refreshing and inspiring, as he discusses the many ingredients of a happy retirement, including one of the most powerful tools, The Get-a-Life Tree.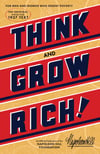 Think and Grow Rich By Napoleon Hill – I first read this book in 1991 for an English class at the University of Memphis. I am not going to say it changed my life..., but it set me on the right path. It was a great introduction into learning to watch and emulate others who are successful in business. The anecdotes and story-telling were excellent and the new, updated version is much easier to understand. The language is more up-to-date. I would pick up this book as a great 'mind-set' book for any beginning entrepreneur or real estate investor because it definitely helps you to focus on WHY you want to invest or WHY you want to start on the entrepreneurial path.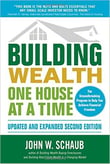 Building Wealth One House at a Time
By John W. Schaub – This book was shared with me several years ago and it is kind of an off-the-grid book written by a real estate investor and low-key educator. That is why I like this book so much. If you are looking for a good jumping off point, a good book to get you started with some simple concepts and action oriented thinking, then this book is a good one. John W. Schaub is a well respected real estate educator and although I have never attended a seminar of his, I found his book to be easy to understand and a really good resource.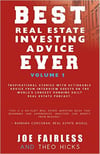 Best Real Estate Investing Advice Ever
By Joe Fairless and Theo Hicks – We had the pleasure of Joe coming to our October 2017 Experience Matters Event in Grapevine, TX. Let me tell you, what a wealth of knowledge he provides to the investor community! He's the host of the LONGEST running, daily real estate podcast, as well authoring 2 volumes on real estate advice. The book consists of his shows' guests giving real advice and actionable items with specific takeaways for the reader. The best part is, this book is great for first time investors OR experienced investors, so there's something for everyone.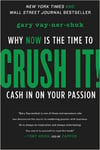 Crush It By Gary Vaynerchuk – Gary Vaynerchuk nailed it when he wrote this book and I am a huge fan. He has since written more books, expanded his YouTube channel and pretty much tried to take over the world! You can also find him on Twitter, @garyvee, where he's actively posting cutting edge, inspiring ideas for entrepreneurs. This book is not specific to real estate, but is an entrepreneur's handbook. Great, quick read that will leave you excited to get busy planning how to take over the world!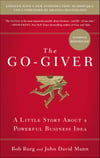 The Go Giver By Bob Burg and John David Mann – I left it on the list because I had so many people reach out to me to let me know they loved this book several years ago. It is still a great book and we also have the follow up book on our shelves, "The Go Giver Sells More". The book says this is a "little story about a powerful business idea". I will tell you that it is so much more and can absolutely change the way you approach relationships in your every day life. The title says it all – this book is all about giving before you receive.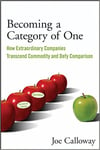 Becoming A Category Of One By Joe Calloway – This book is all about business and the way a company conducts themselves. So why do I include it on this list? Joe Calloway wrote this book a few years ago to try and influence businesses and the people that run them to think differently. You should want to be so unique that there are no others like you. It is a great read for business people and for what it is worth, for anyone interested in learning a great deal about our style of customer service...this was one of the guiding books we used to develop our ideas and methods.

The Alchemist By Paulo Coelho – I saved this book for last because it is the one that truly has meaning for me beyond simply being a great book. It is not a business book per se, but it has taught me a lot about how to face each day in the business world. I will simply tell you that this book was a life changer for me. I read it in one night and re-read it 3 more times over the next few weeks as I began to focus my mind everyday on my ambitions. This book taught me that sometimes the greatest treasure is the journey…

I hope this list of business and real estate books was helpful to you! And if you'd like to learn more about becoming a successful investor, learning good habits and getting the entrepreneurial mindset, take a look at this post: Make Serious Passive Income: Cut Out These 3 Behaviors.
What Are Your Favorite Real Estate Investing & Business Books? Let us know in the comments!
Interested in learning more about passive real estate investment?