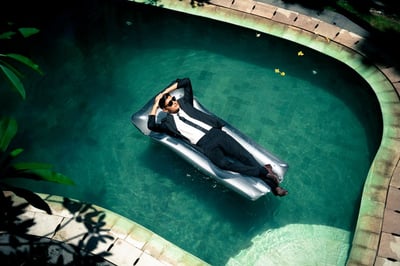 When you think of an investment opportunity, what comes to mind? If we're thinking generally, we likely have images of handing over a few thousand dollars to a broker, taking on a healthy dose of risk, and hoping that our investment pays out in the end.
In traditional investments like stocks and buying shares in a company, it always feels like something of a gamble. An investor doesn't have all that much control over what happens—all they can do is hope for the best!
Alternatively, real estate investment offers much more control. Owners have the opportunity to steer the ship—they have total say in where their money goes. They make the decisions that lead to returns on their investments. But isn't investing in real estate a lot of work?
While investing in real estate can be a full-time job depending on your strategy, it certainly doesn't have to be. Passive investment offers a happy medium between the hands-on, active method of investing in real estate and the types of investments that require no real effort or involvement, but in turn rob investors of any control or agency over their investments.
Through passive real estate investment, investors get the best of both worlds.
3 Ways Passive Real Estate Investment Works Best
(When we talk about passive real estate investing throughout this article, we refer to single-family real estate investment through a turnkey real estate provider: not investments made through REITs or crowdfunding—though these are certainly options for passive real estate investors.)
It diversifies income streams without compromising current ones.
Because active real estate investment can very quickly turn into a full-time job, it may demand that investors quit theirs in order to keep up with the demand of their investing careers. They may find themselves renting out offices, hiring assistants and teams, and forming entire businesses to manage their new career as a real estate investor. That's not necessarily a bad thing, but it's not for everyone either.
One of the benefits of passive real estate investment is that it adds another stream of income without ever making anyone have to choose to subtract one. No one is put in that position because the time demands are very low. You can work your day job for as long as you would like and continue earning passive income on the side as another source of income.
It offers investors control without a steep learning curve.
One of the main reasons investors dislike some of the more traditional ways to invest is the lack of agency. Stocks, bonds, shares...none of them offer any real control. Sometimes it feels like throwing money at the wall and seeing what sticks. For real estate investors who want to feel like they have a little more say in their financial future without a huge undertaking, passive real estate investment is the perfect answer.
Through turnkey real estate, for example, investors can invest in real estate with a great deal of control. They pick their markets, their properties, and make all of the big-picture decisions that they would make in an active investment. The difference is that, from the beginning, where they might have been alone, inexperienced, and prone to making costly mistakes, they are now surrounded by professionals who have tons of experience and who will help them avoid those mistakes.
No dealing with the day-to-day headaches.
Turnkey real estate investors have another big advantage over active real estate investors: they don't have to handle the day-to-day headaches. Now, there are some people who definitely enjoy dealing in the details: and if you're one of those people, then an active strategy is for you! Check out this article to find out more about some areas where you probably want to be hands on with your investment. But if you'd rather just watch that passive income roll in at the end of the month and get updates from the people handling your investments, then passive is the way to go.
At the same time, you can be passive without being distant and removed. Far from it—you can always be learning, growing, and strategizing on a big picture level. It's just that you don't have to worry about dealing with tenants, maintenance issues, or the things that will distract you from growing your passive income.
If you think that passive real estate investment sounds right for you, look no further—you can get started today in some of the best markets around with Memphis Invest.