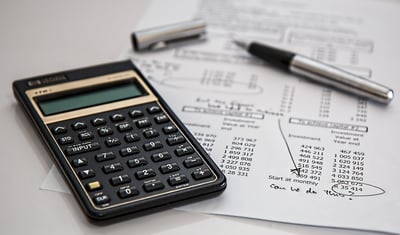 Because investing in real estate is a numbers game, getting those numbers to fall in your favor is everything. While maximizing profits and minimizing expenses is sound on paper, it doesn't always work in practice.
Certain things are just worth spending money on. Not every expense can – or should – be cut or reduced. While there are ways to save money in this business, we will warn against neglecting these "optional" expenditures.
What's Really Worth the Expense? Here are 5 Common Options to Consider
1. Property Management
Professional property management should be a non-negotiable part of SFR investing. Sure, some investors like to get involved as landlords. We won't knock that preference. However, nothing beats professional management. An experienced management team will handle resident relations, from screening and credit checks to addressing maintenance issues and increasing retention.
Resident retention is how long-term investors maximize their cash flow. Don't underestimate managers that secure great residents! You save so much money when you don't have to fool with evictions, frequent turnover, or excessive property damage.
Not only that, but employing professional property management allows you to scale your portfolio more effectively. By yourself, you can only watch over so many properties before the quality of care deteriorates. Making this someone's full-time job means you can grow, compound your cash flow, and extend your reach into faraway investment markets.
2. Insurance and Legal Protection
Insurance may be a pain, but no one wishes they didn't have it when trouble comes knocking. Don't neglect the insurance policies for your properties and your business. There are many kinds of insurance worth your consideration. Landlord, liability, and loss of income insurance are just a few of the types we recommend asking your agent about.
Additionally, other legal protections are worth your while. The structure of your business, like an LLC, can limit your personal liability in case of lawsuits. Similarly, we recommend finding a lawyer you trust. Even if you don't keep them on retainer, having legal counsel when needed is invaluable.
3. Ongoing Education and Networking
We'll say this upfront: as an investor, you don't have to pay for ongoing education. In this day and age, there are countless free resources out there for investors, from blogs and e-books to online courses and traditional publications. In many cases, it won't cost you anything.
However, don't shy away from investing a little in your education. Buy books you think will benefit your business and know-how. Take trips to worthwhile conferences. Pay for a subscription to a much-beloved magazine or journal.
You may even want to pursue courses that can advance your investing career. Business, finance, and marketing education can all be of benefit.
4. Quality Repairs and Renovations
While repairs are a non-negotiable expense, the quality of those repairs is where you'll find wiggle room. As an investor, you've got to prioritize preventative maintenance and repairs done correctly. Hire people with a good reputation and attention to detail, even if they cost more. It's not just about an apples-to-apples price comparison but the quality of work.
Premium, well-done repairs will actually save money in the long run. Think of it like buying new shoes. You can invest in an expensive pair and keep that same pair for fifteen years or rebuy a cheap pair every year when they wear out and fall apart. We guarantee you'd spend more on cheap shoes!
We're not suggesting you pick the most expensive option. We're saying that cost should not be the sole determining factor in who you hire for repair and reno work.
5. Finance and Tax Aids
Finally, it's worth your while to invest in some financial services. Most of us have a healthy fear of the Internal Revenue Service. Investors, however, aren't just concerned with filing their taxes right to prevent the wrath of Uncle Sam. They also need to take advantage of the many federal tax benefits and exemptions afforded to them.
Hiring a good CPA with experience working for real estate investors is worth it. They'll help you maximize your passive income by curbing tax liability. As tempting as it may be to file DIY-style through TurboTax, hire the professional.
The same can be said for financial and portfolio advisors. Their expertise is invaluable, particularly for first-time real estate investors. Do you "need" them? Maybe not. But the long-term benefits often outweigh the upfront costs.
Here's the bottom line: don't be afraid to spend money to make money. Invest in people and services that will protect your assets and maximize their profitability.