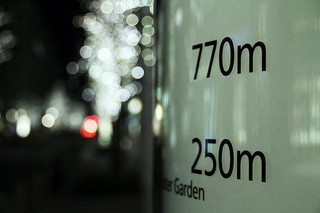 Most real estate investors don't live close to their properties. Some might live towns, cities, or even states away. Those miles and miles of separation can induce a bit of stress at times. We've been taught that long-distance relationships are doomed to fail, right? So we're not surprised if you're concerned about doing the same with your investments and property management.
Buying Real Estate From Out-Of-Town
Even if you favor a hands-off approach, not having the feasible option to check on things physically and in-person can be hard. But unlike that failed engagement or the relationship you broke off before moving away for college, being a real estate investor from a distance isn't the kiss of death for your investment. They say to invest local, especially if you're new to the market. But long-distance investing can and does work, if you go into it with the right frame of mind and the right resources. And, by the way, I totally disagree with the line in the sand rule that you invest locally to start. I have worked with hundreds of first time investors who have achieved their investment goals by buying far away from home. It all comes down to being honest about exactly what you want.
True, you might not know the market as well. You can't pick up the subtleties of the market from a thousand miles away. You can't be present for a vast majority of the time. It can be daunting and even scary as a real estate investor planting their flag in a foreign land.
But believe us, it can work. My best advice is to get to know your future partner and don't just jump in with both feet! Spend a little time making sure that company or person you are working with is the best of best and the best fit for you!
Why Long-Distance Property Management and Investment Works
The number one thing you need when considering an out-of-town real estate investment are connections in that area. Partner with other investors who can keep a closer eye on the market and local real estate climate. This is also where finding a good investment company is going to give you a huge boost. They can work with you, take care of property management, and keep up with all the details you may miss when you aren't local.
Having the ability to pick up the phone or even jump on a plane and have a market expert waiting for you is a HUGE boost to an investors ability to buy real estate in a city far from home. A marketing expert does not mean the local Realtor who is advertising for buyers on Zillow either. Not that they may not be a market expert! But the market experts I am talking about are the one buying, renovating, renting, managing and even selling properties in that market every day and sometimes more than one a day. They are the ones whose feet are so entrenched in the market that they would lose their boots when they go to take a step! You need to deal with the best - the most active - the most experienced and the ones who are not afraid to lead by example and lead you in the right direction based on their past mistakes!
Investing in other areas can not only vary your risk (as market crashes are often contained to particular geographies), but it can even be, dare we say it... liberating. A whole new world of options and opportunities, right there, waiting! Bottom line, most important thing when buying away from your home town (AFTER you have done your market due-diligence and research), is making sure you choose the right long-term partner.
With e-mail, Skype, text messaging, Google Hangouts and other instantaneous communication, distance, like age, is just a number. So don't let it hold you back as a real estate investor.
Have you had good experiences with investing in out-of-town real estate? SHARE! Tell us your success stories.