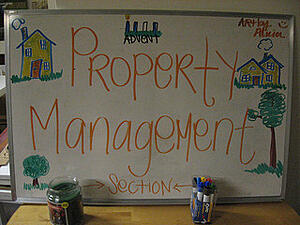 Whether you are managing your own properties or you're outsourcing to a property manager, there are ways to ensure that your tenants have a great customer service experience.
Tenants and landlords often clash, but it doesn't have to be that way. With good organization and dedication to doing the task well, great property management can emerge, leaving you, your staff and your tenants happy.
What qualities make a good landlord? What are the best ways to excel at keeping up with landlord responsibilities and delivering quality customer service? With over 2,300 properties under management and as one of the recognized top property management companies in the country, we have put together a few guidelines to help you on your way. We have very particular ways of handling some of the below issues and have developed our company over many, many years. Hopefully, in the next few minutes, you will read and discover some great ideas to make operating a property management company and being a landlord a lot easier!
Things Good Landlords Do
Lay Out the Rules
From the get-go, take the time to make the rules of the property clear to your tenants. It's hard to follow rules they don't know about, so make sure your expectations are made clear before move-in. While that may be an uncomfortable task, it's necessary and will help keep your relationship friendly and productive in the future. Save yourself headaches down the line with claims of, "But I didn't know!" Always schedule your closing appointments where tenants sign paperwork and have a professional space, even if you have to rent the conference room from a real estate attorney, where your tenants come to close the lease. Schedule the time and location and hold your future tenant responsible to be on-time. It is imperative that they understand the importance of good communication, following through on agreements and understanding your processes.
Address Maintenance Quickly
Nothing makes a renter more frustrated than when their maintenance requests fall on deaf ears. If your tenants have a concern, address it as quickly as possible. Make sure the repairs are done correctly or see to it that the object in question is replaced. If the repair is going to take time, be courteous to your tenants and let them know the timeframe and that something is, in fact, being done. Regular communication is an essential part of customer service. Another essential part of the customer service process is following-up with the tenant to make sure they were satisfied with work preformed. I have heard more than a few landlords laugh at this idea for fear of the tenant telling them about more problems! My answer is always simple. If you are worried about your tenants wanting their homes to function properly and avoid quality of life issues, then you are in the wrong business. If your property has problems, fix them! Quickly! And do not be scared to follow-up and make sure the tenant is satisfied. They will appreciate the service and you will see a longer length of stay.
Give Proper Notice
Never enter a tenant's home without giving 24-hour notice. That includes driving by without going in. No tenant wants to feel like their landlord is suspicious or spying on them. Most tenants don't mind a reasonable inspection two or three times a year. Just give notice. Don't leave your tenants on edge with the thought that you could check up on them at the drop of a hat.
Except Better of Your Tenants
Expect rent on time, and expect your tenants to be good. Don't waive late fees in the beginning to be nice — build those expectations of timeliness and responsibility so that your tenants will meet them. Remembering that communication and collection of rent always trumps silence and no-rent, if you have tenants who are habitual late payers, but always in communication with you, then work on a plan that allows them to pay on a schedule they need. If it fits your needs as an owner, make sure you do what you need to do to keep them in your property. Always, always treat them with respect and fairness, no matter how you happen to feel about them. That's a key part of your landlord responsibilities.
Build Good Relationships
While your tenants are not your friends, having a congenial business relationship with them is an integral part to successful property management. Be firm and fair, and don't compromise on your responsibilities for the sake of avoiding unpleasantness. If you're attentive, responsible and congenial in your tenant relations, you're set to build lasting landlord-tenant relationships that will be valuable for your investments.
Serving customers well is one of the most valuable components to a successful business. Treating them with respect, fairness and a good attitude will keep good people coming back for more. Memphis Invest is proud to provide exceptional customer service not only for the investors who work with us but also for the tenants of the properties that we manage.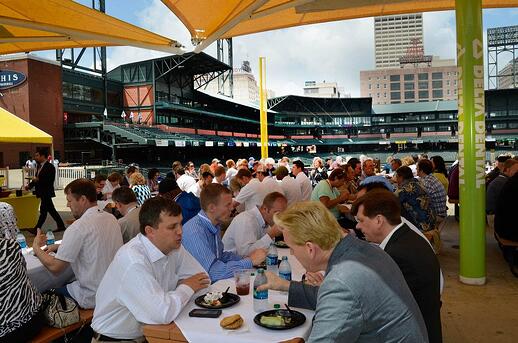 -----------------------------------
Would you like to learn how to purchase investment property in another city?
Read our 42-page guide for Free!