Last week I dove into the subject of pricing and how you can buy high quality investment properties at price points that would have been impossible two or three years ago. However, that's not the only reason now is the time to jump in the water whether it's your first or fifth property; in the last 3 months we have seen investment property financing open back up from several of our lending partners.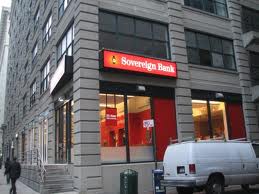 Many of you reading this remember being stuck in hard money loans for three, six, even twelve months as lenders were dropping like flies and no one was stepping up to the plate to take on investment loans. I was at lunch one Sunday afternoon with the Clothiers and we ran into a lender we had once sent referrals to who told us that investment loans were illegal. Well, he was wrong, and now his company is asking us for our business again.
We had to get away from hard money for a few reasons. Mainly, finding lenders to refinance was too difficult, but also appraisals were falling faster than prices and the numbers were no longer as attractive to a hard money investor. Gone were the days of no cash out of pocket.
Looking back now, getting away from the private financing model may have been the best thing that has happened to us as a company so far. We began to partner up with self-directed IRA companies, namely Equity Trust, to provide investors with an investment opportunity that provided a much higher return than they were getting in other markets.
We reached out to our local lenders to provide conventional financing for our investors on 20% down, fixed rate mortgages, and that appealed to many of our investors because of the ease of going through only one closing instead of a refinance that would require two closings.
Finally, in January and February of this year, we were able to all but clear the board of the investors stuck in private financing, as several of our lenders once again welcomed these refinance loans.
The verdict is still out on some of the changes our company has gone through, but the early returns look very good. By providing our clients with several purchase options, from cash purchases (including self-directed IRA), to conventional mortgages, and finally coming full circle to purchase and refinance, we have become a much more agile company.
March was a great month for our company. We will carry over 20+ contracts that will close in April, which is by far the most contracts we've ever carried over. Our goal has always been 30 closings in a month.
You'll notice that there is more inventory than ever on the website today and you may wonder why that is. The truth is that David Meeks and I have convinced Brett to buy and don't stop buying, because our clients are ready and willing to let us help them build the portfolio that makes sense for them. They see not only the tremendous quality of return that our properties provide, but also the level of commitment our company has to our clients in providing them with a truly turnkey experience for real estate investors.
I have to give Brett credit- it takes a ton of guts to sign your name on 20 contracts in a month and hope your sales department can move the inventory!
Marq Cobb