Do you read the daily articles in Yahoo real estate news? How about DSNews.com?
These are two great real estate sites for keeping up with the everyday news and I happened across two articles today that I thought everyone should know about. I will link them at the bottom of the page.
The basics of the two stories cover a couple of themes that we have known for a while and sometimes have to discuss with investors from outside of Memphis. So many are enamored with the bigger cities, the more glamorous cities or the cities that sometimes get a little more national news face time. Everyone tries to paint the rosiest picture possible of their city including us. But sometimes, the facts are laid out against a city and it's up to us to point them out. Besides, when comparing Memphis to other cities for investment real estate opportunities there are few equals.
The DSNews article talks about what some economists predict will be a long, long, long recovery for some major metropolitan areas. It is predicted that it will take 15+ years for some areas of the country to return to pre-bust pricing. So everyone speculating again that Las Vegas, San Fransisco, Miami or Phoenix will be rebounding really soon.....think again. While other markets, like Midwest cities (i.e. MEMPHIS) will see quicker recoveries and some could happen as early as this year (MEMPHIS).
Markets taking 15+ years:

Los Angeles, CA
San Fransisco, CA
Las Vegas, CA
Phoenix, AZ
Miami, FL
Detroit, MI
Indianapolis, IN
And I don't want to rain on anyone's parade, but the Yahoo article sites the same Case-Schiller index report, but highlights that some major metropolitan areas are expected to experience a double dip in this current recession. Pricing may have flattened out and home sales may have increased in the past year while rates were low and incentives were in place. But now that those incentives to buy are gone and the rates are starting to increase, these areas will actually see value losses this year which will hit many real estate speculators very hard.
Areas getting hit hard with double dip recession pricing:
Denver, CO
Dallas, TX
Austin, TX
Charlotte, NC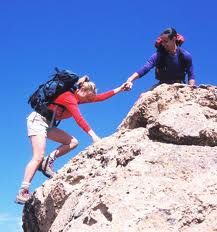 I have always believed, and still do to this day, that the slow and steady market in Memphis, TN. provides the BEST real estate investment opportunities in the country. With stats like these continuing to come out, why invest anywhere else? Stick to a reputable, large company if you are investing from far away and you should be able to navigate away from trouble and build a nice long-term investment portfolio.
Chris