Memphis real estate investors continue to get good news from independent analysts on the near future for Memphis investment properties.
Clear Capital recently released its' Home Value Index report for 2011 with data on major real estate markets around the country and their chief economists updated predictions for those markets. As has been the case in the past, there are pockets of the country that seem almost unaffected by the housing crisis and other parts of the country that may never recover. Memphis appears to be somewhere in the middle as economists are predicting Memphis Real Estate to appreciate 3.2% in the coming year. That may not seem like a big boost, but Memphis is one of only four markets expected to appreciate in the coming year.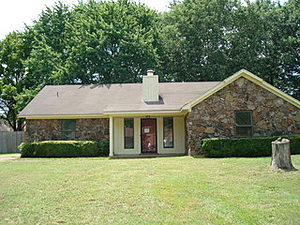 With most major markets expected to see a continued slide invalues due to a continued lag in the economy and the strain of unemployment, Memphis is seen as a stabilizing market and with real appreciation potential. While Memphis continues to have an above normal rate of foreclosures, it is also benefiting from a fantastic geographical location and the number of companies looking to capitalize on its' below average cost of living and plentiful work force. Investors who have purchased investment properties in Memphis are looking at an extremely positive scenario setting up in 2011 and 2012.
According to the report from Clear Capitol, if Memphis can avoid any high unemployment swings and foreclosures continue to level off and even slow down, the city will see a stabilization and therefore a rise in value. As foreclosures slow and the effects of government subsidies slow on the market, normal retail sales will slowly return to the market and pricing will pick up. In today's market, many stable areas have few if any normal retail sales leaving it difficult for lenders, appraisers and even investors to determine a fair value.
The Clear Capitol report highlights what Memphis Invest has been reporting for several months. With an increase in employment opportunity and a flushing out of shadow inventories and government measures, the Memphis real estate market will begin a rebound on firm footing and real estate investors who have purchased quality investment properties that are producing monthly cash flow, will see an increase in cash flow as rents rise with values.