Memphis, Tennessee has not been immune to the pains of a slow economy and some small companies have certainly suffered over the past few years. However, while the economy has put the squeeze on many small businesses and single man operations, the investment housing boom in cities like Memphis has helped some small businesses flourish. MemphisInvest.com, formally known as Memphis Invest, GP, is a family owned real estate investment company who has led a resurgence for several local small businesses and even helped grow their services during the recession."Since I've started doing business with Memphis Invest, I've added one more truck, two more employees and doubled my equipment" stated Tony Scott, owner of The Lockman. Tony and wife Tara own The Lockman and offer locksmith services across the city. "They have helped me to double my business in what are very tough times for a lot of companies. Today they account for close to half of my business and keep all of my crews very busy".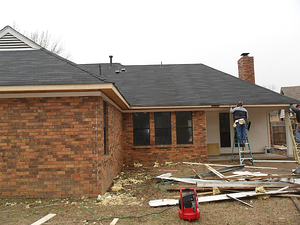 In reviewing numbers for the first two months of 2011, MemphisInvest, GP had generated over $650,000 in payments to local companies on approximately 44 renovation jobs. Those jobs often include local renovation crews and smaller general contracting companies as well as local plumbers, electricians, pest control, lawn companies and locksmiths like Tony Scott. "We work with probably 25 plus companies in the area both big and small and have probably grown into an important supplier of consistent work for these guys" says Ryan Flannery.
Ryan heads the renovations department at Memphis Invest, GP and has built relationships with local companies over the past 5 years. "It's always a good feeling when you are renovating homes and cleaning up neighborhoods, but it makes it even better when you see companies showing up with new vans and more crews and you know they are thriving and growing right now.

Danny Williams, owner of Victory Electric, is another beneficiary of the relationship with Memphis Invest. "The Clothier family and Memphis Invest have been great to me over the years and have absolutely helped us to maintain our company and stay in front of the hard times".

With investors coming from as far away as Hawaii to purchase investment properties with Memphis Invest, GP, local vendors are surviving without having to spend advertising dollars, instead relying on companies like Memphis Invest to spread the word and tout the advantages of investing in Memphis. At a recent standards meeting with the owners of every company doing business with Memphis Invest, Kent Clothier Sr., principal and CEO of Memphis Invest, announced the intentions of the company for 2011. "We plan on selling over 300 properties in 2011 and generating over $4 million in renovation revenue for small companies here in Memphis".

Through the first 50 days of 2011, Memphis Invest appears to be well on their way to achieving those goals and the Tony Scott and Danny Williams of the city stand to benefit and grow.