10 Best-Performing Major Housing Markets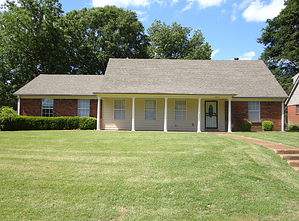 Clear Capital reports in the latest Home Data Index that five of the ten top markets for real estate performance are set to improve even more in the second half of 2011. Even if the gains are modest as Clear Capitol reports, this continues to point to an improved real estate market on the local level. Memphis was named as one of the top 10 performing markets and according to Clear capitol has had a fantastic first half of the year.

The most positive thing to come from the report was the fact that major markets are showing signs of stabilizing. Here are the statistics from the Clear Capitol report:
Top Performers
The following are the highest performing major markets based on first half 2011 data (January through June) and second half forecast, according to Clear Capital.
Washington, D.C.-Arlington, Va.
New York-Long Island, N.Y.-No. New Jersey, N.J.
Orlando
Dallas-Fort Worth-Arlington, Texas
San Francisco-Oakland-Fremont, Calif.
Boston-Cambridge-Quincy, Mass.
Honolulu
San Diego-Carlsbad-San Marcos, Calif.
Rochester, N.Y.
Memphis, Tenn.
Yet, only five of these markets are expected to boast home price gains in the second half of 2011: Washington, D.C., New York, Orlando, Dallas, and San Francisco, according to Clear Capital.
Worst Performing Markets
Meanwhile, according to Clear Capital, the lowest performing markets were:
Virginia Beach-Norfolk-Newport News, Va.

Cleveland-Elyria-Mentor, Ohio

Minneapolis-St. Paul-Bloomington, Minn.
We will continue to look to Clear Capitol and other reporting institutions to forecast what they see on the horizon for housing prices. If Memphis continues to fall on the right end of these types of analysis, investors who are taking advantage of the historically low prices are set for a very good cash flow ride back to the top.