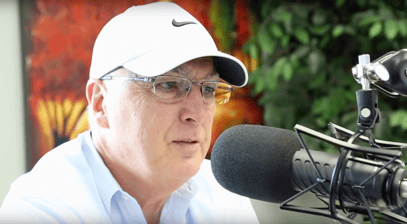 A couple of weeks ago we launched our Q&A session on the Experience Matters Podcast. Since then, we have received tons of questions and were blown away by your responses.
In fact, because of the overwhelming support, we decided to use the questions you submit every week, and use them as the theme for each weeks podcast!
This week on the Experience Matters Podcast, Chris Clothier joins Kent Clothier Sr, to discuss "competition and winning" in business. Chris has three intentional questions (and possibly more) ready to ask his dad! With over 50 years in business entrepreneurship experience, and multiple successful business ventures, you dont want to miss what drives Kent Clothier Sr, to excellence! business owner
Don't forget to submit your questions to be answered on an upcoming podcast! Email our team here: info@memphisinvest.com
"Competition and Winning" Show Notes:
The "undefeated" tee-ball team - 3:00

Second place trophies belong in the trash - 9:00

Why being competitive and wanting to win postively impacts Memphis Invest - 13:00
Would you like to learn more about investing with
Memphis Invest and Premier Property Management Group?