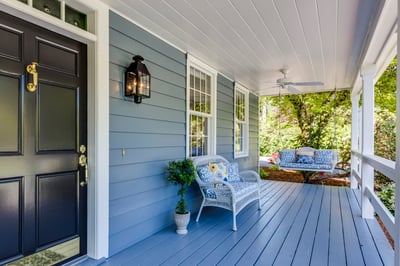 Despite homebuyer activity reaching all-time highs over the past year, the rental market is as necessary as ever. Throughout the pandemic and its subsequent recession, Americans have found themselves feeling at odds with investors. Most specifically, at odds with landlords and property managers. In these trying economic times, many struggled to pay rent.
Various state and federal eviction moratoriums have been in place to ease the financial crisis felt by renting Americans, particularly those in economically vulnerable situations
However, the picture of the cruel landlord squeezing pennies from their cash-strapped residents is not especially accurate. At least, it is not the full story.
In times like these, the single-family rental has become essential.
Single-Family Statistics
We know that throughout the pandemic, demand for single-family rentals reached record highs. This is despite economic turmoil and fear surrounding evictions. According to Inman, much of this demand was fueled by the urban exodus as many choose to abandon apartment living in crowded cities for suburban single-family rentals.
Here are a few key statistics:
The overall market occupancy rate rose to 97% in Q3 2020.
Leasing speeds increased for 53% of owners.
59% of new SFR residents relocated from urban areas.
The single-family rental market has not been altogether different from the real estate market at large. Both sectors are experiencing record-high demand and price growth — both in terms of rent and list prices.
With that said, NRHC Executive Director David Howard reports to Inman that:
"Even with elevated levels of demand; however, the average rental rate for single-family rental homes remains below the average monthly mortgage cost for owner-occupied single-family entry-level homes,"
Even though affordability has been an ongoing issue in many markets nationwide, renting is still, by and large, more economical than buying. Of course, there are challenges in the SFR sector as well. As in the real estate market at large, inventory is an issue.
With single-family rentals more popular than ever, would-be residents are having difficulty finding accommodations that can afford, particularly in desirable markets. Statistics show that 80% of Americans would prefer to live in a single-family home, rented or otherwise. Because home prices have spiked so dramatically over the last year, many investors are choosing to take their properties off of the rental market and prep them to sell.
This only exacerbates the SFR shortage.
As real estate investors, we contribute to much-needed rental inventory in a time where homeownership seems increasingly out of reach. This expands access to homes that feel like home, have adequate space for growing families, and provide a level of privacy and distance that cannot be achieved in an apartment complex.
Investing in real estate is not only advantageous for wealth-building, but it provides much-needed housing in local communities.
At the end of the Great Recession, we saw how investors played a crucial role in stimulating and reviving the housing market. Investors still play this kind of vital role today — by increasing and easing the burden facing families who cannot afford or find homes to buy.
So we know that single-family rentals benefit their communities. But how do the investors benefit?
The Top 3 Benefits of Investing in SFRs
Wealth-Building Potential
Whatever we invest in, we do it to build long-term wealth. Single-family rentals are one of the best ways to do this because you can generate income and grow equity at the same time. Obviously, rental properties bring in monthly rental income. However, this is not the only means of generating wealth. Properties both appreciate over time and, as you pay down any mortgages, equity grows. When these properties are renovated, that appreciation is forced — giving you added value far in advance.
That's not even touching on the tax advantages of real estate investment!
Leverage
Unlike other investments, real estate benefits from leverage. This is the ability to use other people's money to fund your investments. The most common method is to acquire bank lending with a down-payment and buy property for a fraction of the cost. While it is possible to over-leverage, savvy investors will utilize these funds to more quickly and efficiently grow their portfolios.
Diversification
The key to success for any investment portfolio is diversification. Diversification guards you against risks both common and uncommon — vacancies, late payments, natural disasters, economic issues, and more. When you own multiple properties across multiple markets, you maximize the benefits of diversification. After all, diversification is not just about the sheer numbers. While owning an apartment complex may give you multiple streams of income, some risks impact your entire investment. A natural disaster could put the whole thing out of commission!
By contrast, owning multiple properties across different markets and neighborhoods means you are less likely to encounter these big risk factors all at the same time. In the same way, selling a single-family rental is much easier than selling an apartment building should you need your exit strategy.
Invest in quality, hand-selected SFRs in the nation's best markets.