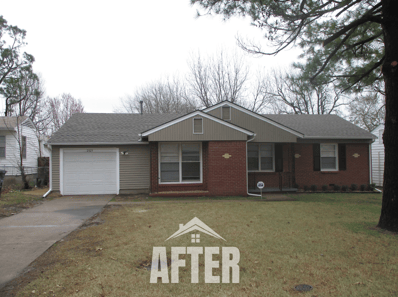 This week's Transformation Tuesday comes from Tulsa, Oklahoma!
The original state of this home wasn't exactly welcoming. The curb appeal was cluttered with a clunky carport extension and decking. But with the help of our expert team of contractors, the finished product feels friendly and fresh. Check it out for yourself!
In order to maximize a budget of $47,000, our team stripped the carport and deck, replaced the roof, then cleaned up the brick exterior and painted the siding. Inside, the living and bedroom spaces were cleaned and repainted. The kitchen and bathrooms were also updated from the ground-up.
The owner of this Turnkey Transformation lives in New York, and owns four total properties managed by Premier Property Management Group.
Looking over your own real estate investment portfolio? Considering joining us in the Tulsa market? There are lots of ways to maximize your turnkey investments! And with a combination of affordability, spaciousness, and potential for the future leaves markets like Tulsa a viable option for renters and investors alike.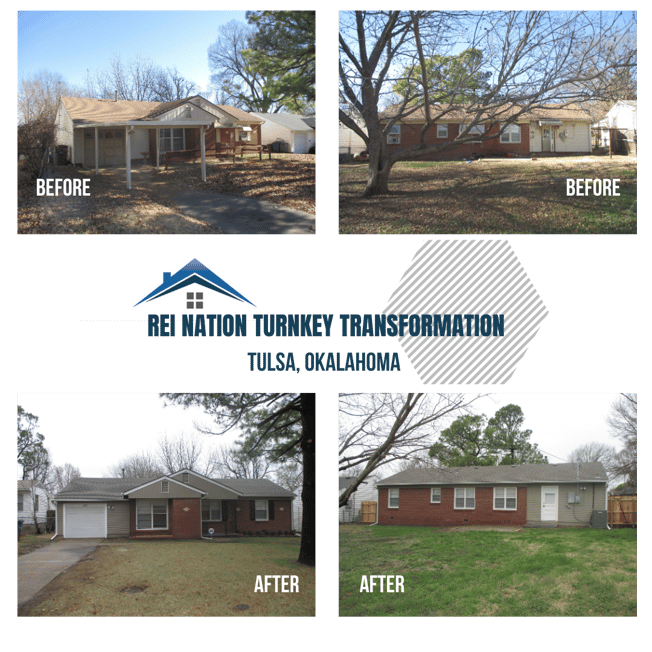 About this Transformation:
Built in 1952

1,017 sq. ft.

3 Bedrooms, 2 Bathrooms

Installed:

New Roof

New Tile Flooring

New Light Fixtures

New Blinds throughout

New Doorknobs and Doorstops

New Water Heater

New

Furnace
New Garage Door
Replaced all Damaged and Rotten Wood, Trim, and Siding Around the House
Inside: Painted all Walls, Trims, Doors, Closets, Ceilings, and Cabinets

Outside: Painted all Siding, Shutters, Doors, and Metal Railings

HVAC, Electrical and Plumbing Upgraded by a Licensed

Professional




Let REI Nation transform your financial future!