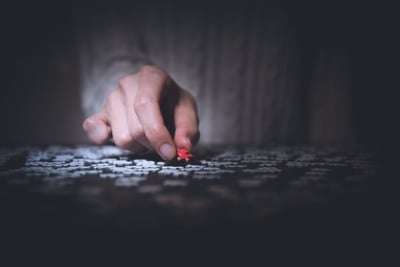 We know by now that there are countless ways to invest in real estate. If you've heard the term "turnkey real estate investing" you may have some ideas in your head as to what this is and what it isn't. Unfortunately, "turnkey" has become something of a buzzword in real estate. We have to be careful when looking for turnkey opportunities.
The most important piece of the puzzle is in finding the right turnkey provider — one with expertise, the highest of standards, and a desire to partner with you to achieve your investment goals...not just boost their bottom line.
That said, turnkey real estate is best suited for certain types of investors in certain circumstances. Sure, your personality can play a big role in whether or not turnkey rental properties are the right investment opportunity for you. If you enjoy being very involved, local, and hands-on, it's probably not going to be the right fit.
At Memphis Invest, we want to make sure turnkey is where you want and need to be. We won't try to fit square pegs into round holes. Rather, we look to partner with investors whose goals and needs align with the turnkey model.
But how do you know if you're suited for turnkey investments? How do you know it's the best option for you?
You Should Invest in Turnkey Real Estate If...
You're Stuck in an Expensive Market
One of the best reasons to invest in turnkey real estate has everything to do with the market you're living in. Many of us have a compulsion to invest where we are. This gives us a feeling of control and agency that we need to feel like we're on the right track. Investing out-of-state can be a daunting prospect. You may feel like you're buying sight unseen or doubting the ability of your provider.
That said, most of our investors are out-of-area. They trust us with their investments because we have a proven track record of excellence.
Here's the thing: it's a lot harder to profit from a rental property in an expensive market. Sure, rent is likely higher. But so is the barrier to entry. Diversifying your portfolio takes more time because you need more capital. It's more difficult to achieve satisfactory cash flow — not to mention an expensive market is more costly in other ways. Your renovations, maintenance, and other costs will be inflated as well.
If you live in an expensive market, turnkey investing helps stretch your dollar further.
You Want to Avoid Renovation Headaches
Have you ever watched a reality show that involves renovations? Take a look at HGTV at any given time and you'll find one. Now, most of these shows are staged (or at least fudging reality for drama's sake). That said, the frustration of dealing with renovations, appraisals, and unexpected problems is real.
For flippers and homeowners, it's one of the most stressful things to deal with. Not only are you spending a lot of money on improvements, but you have to take the risk of something more costly being uncovered in the process.
One of the biggest benefits for turnkey investors is that they avoid this entirely. By the time you come into the picture, the property has already been appraised, purchased, and rehabbed — or the process has been planned. Either way, you as the owner don't have to worry about potential snags or performing oversight. You rest easier knowing that a team of dedicated professionals who have transformed countless properties are on the case for you.
You're Interested in Distant Markets
Portfolio diversification is key in long-term success. That much we know. One of the key ways to diversify is to invest in different markets. In case one market experiences a downturn (leading to vacancies or a loss of property value), you have other markets faring well that are able to sustain you until the other market sees recovery. There's something exciting, too, about opportunities that are all over. Thankfully, turnkey real estate investors don't have to worry about making long-distance deals and competing in bidding wars. You don't even have to identify the right properties.
Your turnkey provider has already done this — give you premier access to the markets you most want to invest in.
Be sure to check out: Top Tips for Out of State Property Hunting.
You'd Rather Spend Your Time on Something Else
Life is busy. We have jobs and families, friends and obligations. Most of us don't want to add another job to our already long to-do list. Investing in real estate can easily become a full-time job. And certainly, turnkey investing still demands involvement and engagement. However, you get the satisfaction of knowing skilled professionals are working on your behalf while you work your job and take care of your family.
Turnkey investing is for those of us who have other priorities and no room for competition in our time, mental energy, and can-do capacity.
You Value Peace-of-Mind
Peace-of-mind matters. Both new and experienced investors are prone to mistakes and mismanagement of risk. If you feel out of your element or lack experience, the likelihood of error grows. No one likes losing money or bungling a venture! That's why turnkey real estate is perfect for fostering peace-of-mind. Rather than relying on your knowledge and ability, you leverage the time and expertise of those who have been in this business for years.
Take advantage of select turnkey opportunities. Don't wait!