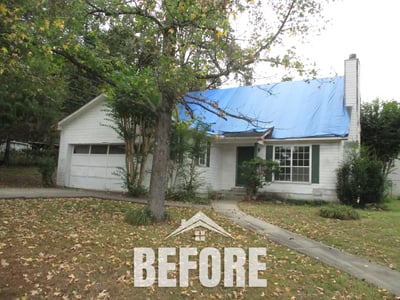 This week's Turnkey Transformation comes from Little Rock, Arkansas! We transformed this '90s wreck into something truly wonderful. There's no denying that this place needed some good ole TLC. From a brand new roof to a revitalized kitchen, nothing in this house went unturned! Be sure to check out the original Pepto-Bismol pink walls and completely transformed living room for a glimpse at our expert team's awesome work. By the end, we couldn't wait to have the this cozy and spacious home on the market for its future residents to live in!

Maximizing a budget of $56,000, our great team of licensed contractors got to work getting this house into renter-ready conditions. We tore out the outdated flooring and replaced it with new vinyl planks throughout most of the house, but saved cozy carpet for the bedrooms. Structuring a new fence was just another addition to go along with the new roof to make this home a dream for its future residents.
Although Little Rock might be small on some passive investors' potential investor map, the southern hub is rich with opportunity. A renaissance of sorts has taken over, filling the city with places to live, shop, and tour. These exciting possibilities have been on a steady incline, attracting visitors and residents alike, making Little Rock a great place for passive investors.
Related Article: What Does Revitalization in Little Rock, Arkansas Really Look Like?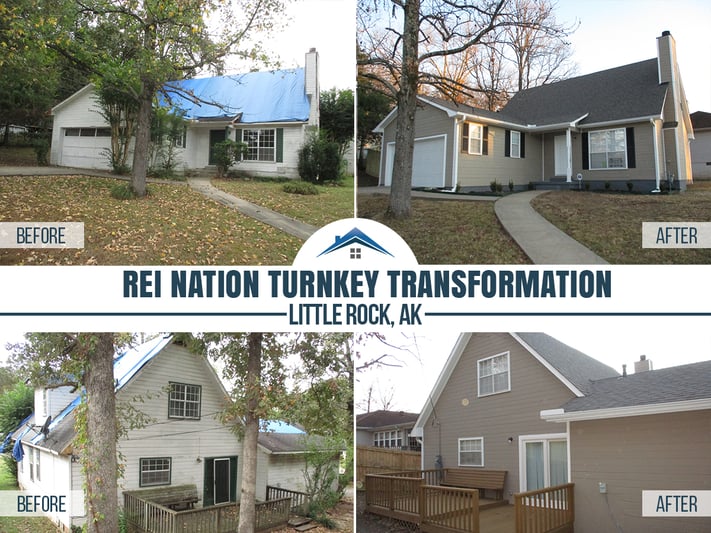 About this Transformation:
The owner of this Turnkey Transformation is located in California; this is their first property that they have invested in and had managed by us. Here is additional info about the home:

- Built in 1990
- 1,476 sq. ft.
- 3 bedrooms, 2 bathrooms
- Lot size of .20 acres
- Installed New AC Unit
- Installed New Furnace
- Installed New Water Heater
- Installed New Roof
- Installed New Fence
- Installed New Blinds Throughout
- Installed New Light Fixtures
- Installed New Dishwasher
- Installed New Hardware on Cabinets
- Installed New Countertops
- Installed New Vinyl Plank Flooring Throughout
- Installed New Carpet in Bedrooms
- Replaced all damaged/rotten wood/trim/siding around house
- Painted all walls, trims, doors, closets, ceilings, and cabinets
- HVAC, Electrical and Plumbing inspected and repaired by a Licensed Professional


Let Memphis Invest transform your financial future!