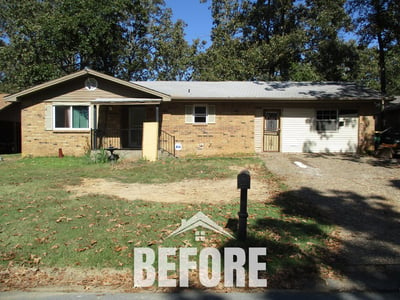 This week's Turnkey Transformation comes from Little Rock, Arkansas. A trashed backyard paired with depleted living spaces had this home desperate for a serious revamp. After cleaning and landscaping the outside and completely renovating the inside, this is now a perfect single-family home for its future residents.
Maximizing a budget of $60,500, our goal for this property was to rehab to rent-ready conditions. Our expert team of contractors began by installing a new roof, building a new fence, and getting rid of any rotten wood. Next, we cleaned the leftover trash inside the property and installed new countertops, a dishwasher, flooring, and a fresh coat of paint to the walls. The new modern look of the home has made it something new and inviting.
Little Rock, Arkansas might not be on the map for some, but it's a market worthy of consideration. Its influx of millennials makes the city a prime choice for passive real estate investors. Because revitalization has steadily been on the rise, job opportunities, diversity, and a cultural hub in the center of it make it perfect for those migrating to the city to live, in effect making the renters market flourish.
Related Article: What Does Revitalization in Little Rock, Arkansas Really Look Like?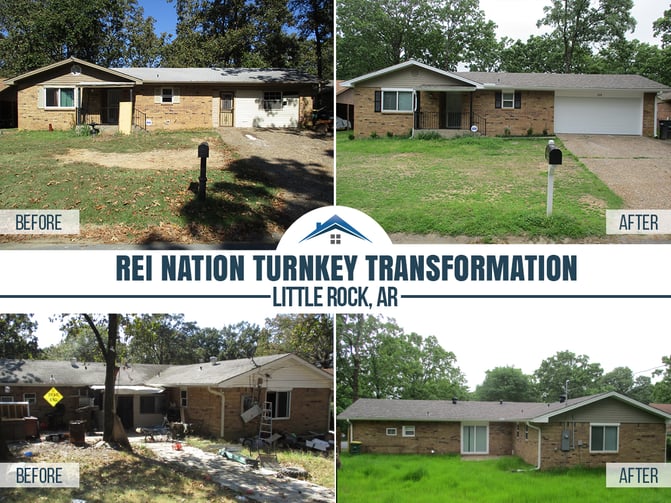 About this Transformation:
The owner of this Turnkey Transformation is located in Texas; this is their first property that they have invested in and had managed by us. Here is additional info about the home:

- Built in 1973
- 1,600 sq. ft.
- Lot size of .19 acres
- 3 bedrooms, 2 bathrooms
- Installed New Roof
- Installed New Fence
- Installed New Blinds Throughout
- Installed New Light Fixtures
- Installed New Dishwasher
- Installed New Countertops
- Installed New Hardware on Cabinets
- Installed New Vinyl Plank Flooring Throughout
- Installed New Carpet in Bedrooms
- Installed New AC
- Installed New Furnace
- Installed New Water Heater
- Replaced all damaged/rotten wood/trim/siding around house
- Painted all walls, trims, doors, closets, ceilings, and cabinets
- HVAC, Electrical and Plumbing inspected and repaired by a Licensed Professional


Let Memphis Invest transform your financial future!