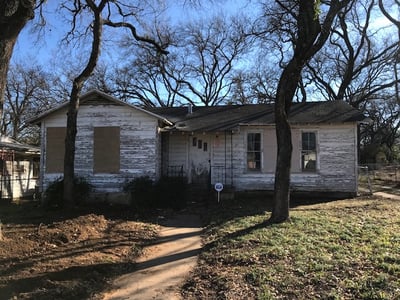 This week's featured 'Turnkey Transformation' is a property that is located in a historic area of Dallas, TX. Many of the homes we acquire have their own unique challenges, and after 15 years, we've seen and done it all. But if any of our investors have ever purchased or rehabbed an older home with a historical committee, then you're probably familiar with what kind of obstacles we had with this property! At the end of the day though, Memphis Invest was able to turn this rundown and ragged home into a cute cottage for our investor and their residents!

Due to the historical details we had to keep in mind, many of the exterior features had to be a little different than our standard rehabs. I talked to the rehab manager for this property, Marty, and he and our vendors were deeply involved with getting this house transformed! To start, Marty and the team had to use all new double-hung wood windows instead of standard vinyl windows in order to stay in keeping with the neighborhood and historical committee's guidelines. This house also required a new solid wood door for the front entry and all wood siding, which had to be repaired or replaced with new wood siding in order to follow the historic district's requirements.

Marty says that the biggest challenge was waiting on the historical committee to accept and review the changes Memphis Invest intended to make to the house. After a month and a half, we were finally able to move forward with renovations on this property. In addition to the extended timeline, Marty and the team had to install all NEW HVAC, as the home had never had central air conditioning before. And with a house of this age, all new electrical was installed along with a new electrical panel, as well as new sewer lines for the plumbing.

Related Article: Old Home or New Construction? Here's What Makes the Better Investment Property
Along with interior and exterior work, a lot of landscaping went into this property as well. With this home being in a mature neighborhood, trees can be a blessing and a curse. This property had 40-50 trees that were towering over the home, posing a risk for the investor and future residents. So Marty and the landscaping team were able to clean up the yard and remove the unstable trees that were surrounding the property.
After almost 5 months of renovations and $70,000, this home turned out quite nicely thanks to our amazing renovation team! All our changes were approved by the historical society, and this house that used to be the eye soar of this historic neighborhood is now a cute cottage for residents!

About this Transformation:
The owner of this Turnkey Transformation found Memphis Invest this year through Fortune Builders, a program dedicated to real estate education and development. This investor is from Florida and currently owns SEVEN properties with Memphis Invest so far! For clients who own 5 or more properties, they are a preferred Memphis Invest client and belong to our 'WOW' Group.

This property was renovated for our Memphis Invest client, here's more info about the house:
- 3 bedrooms, 1 bath
- 1,047 sq. ft.
- House was Built in 1951
- New Roof
- All new HVAC
- New water heater
- New sewer line
Let us know what you think in the comments, we'd love to get your feedback!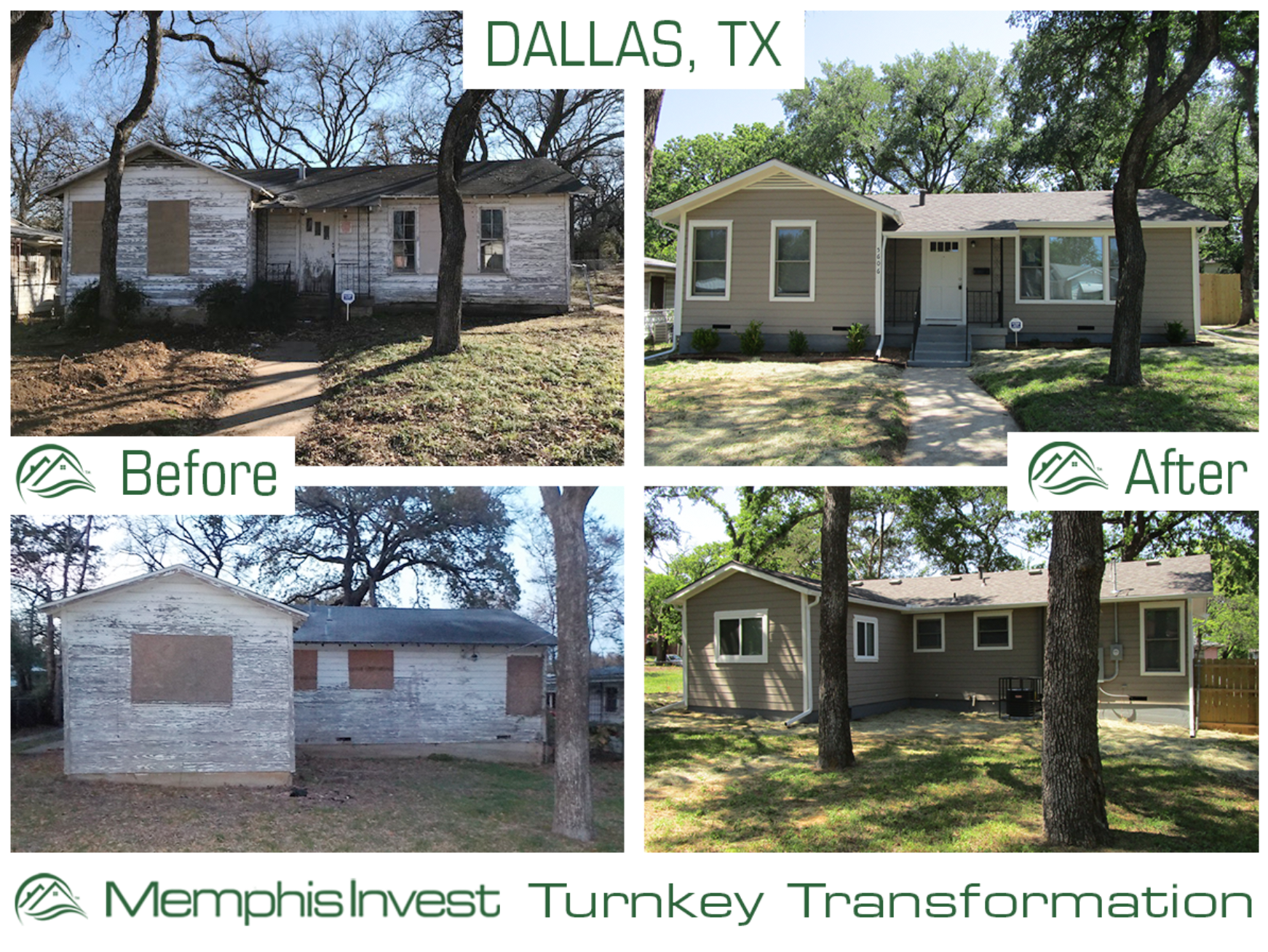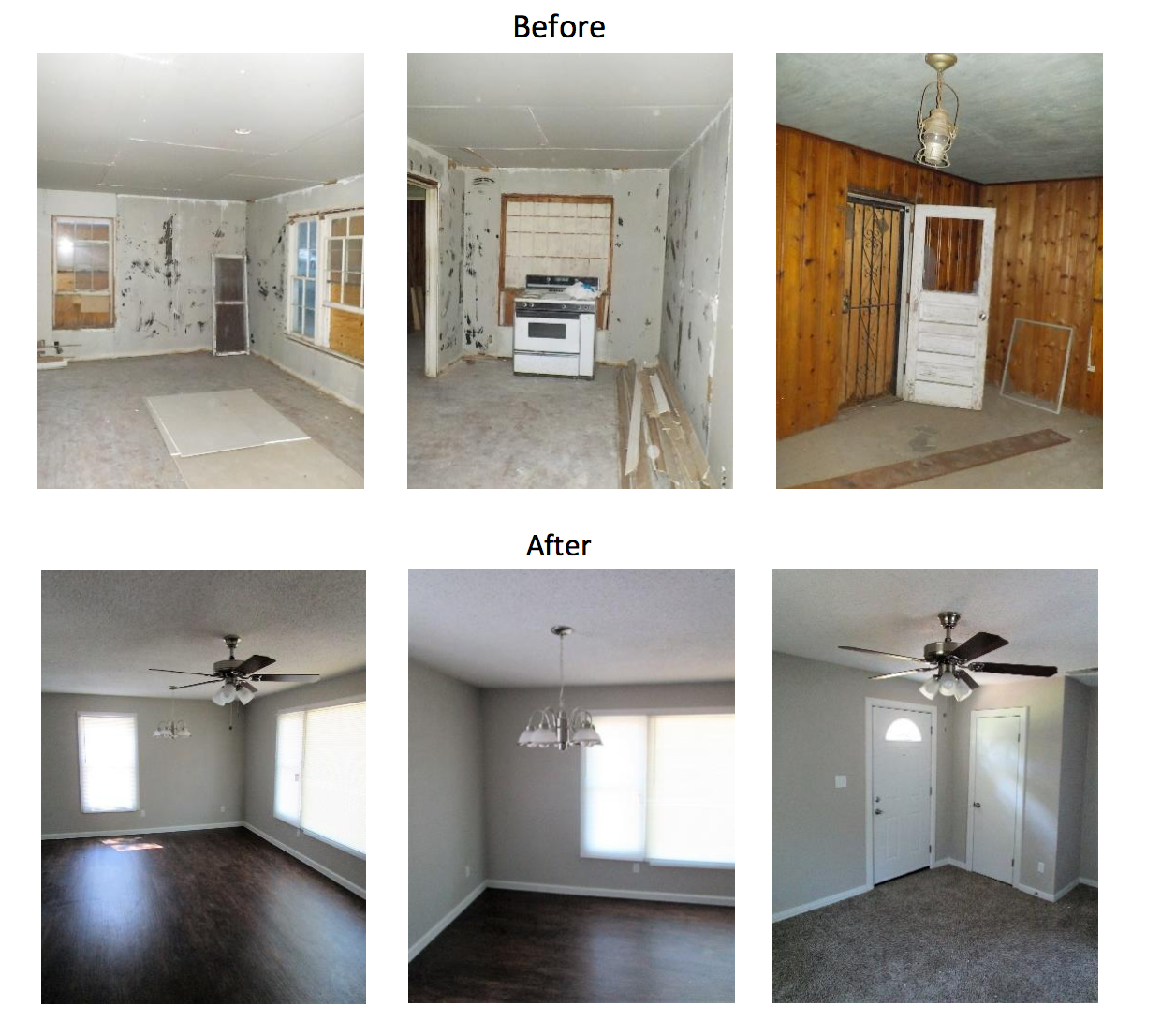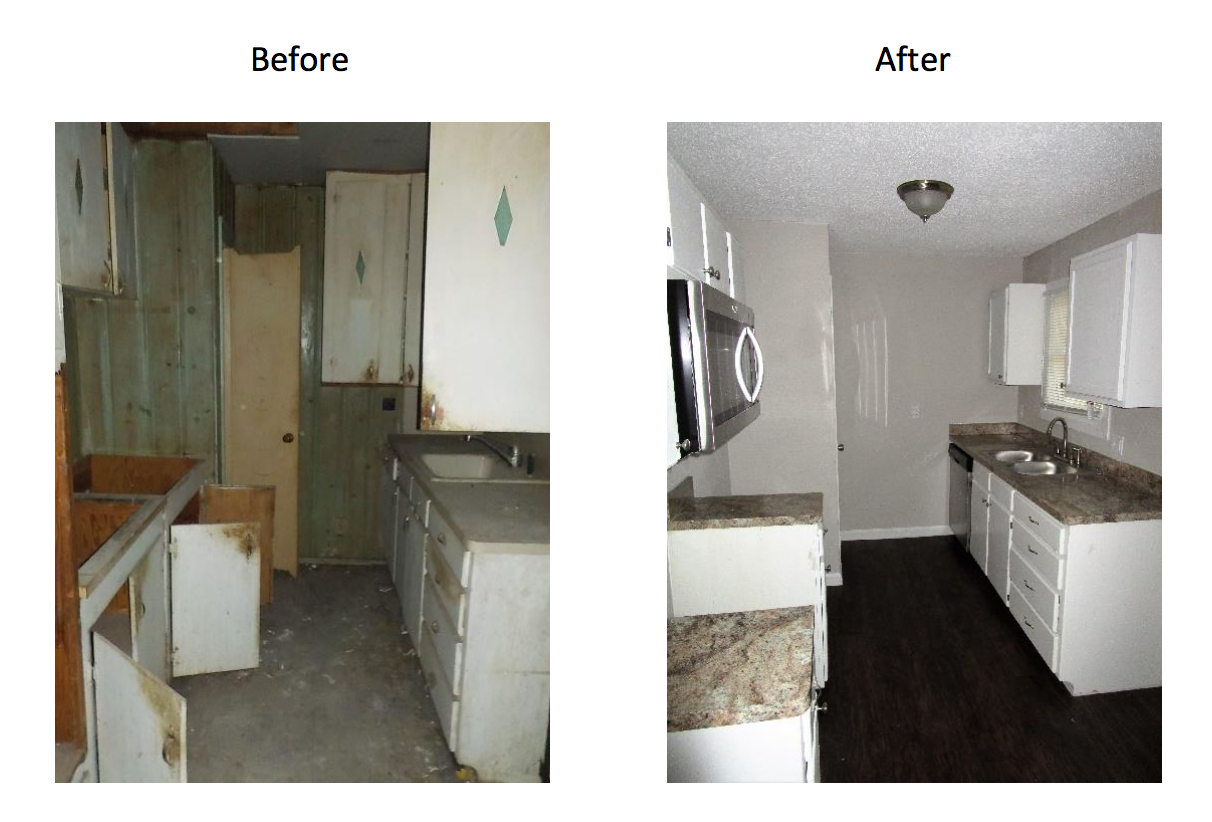 Let Memphis Invest transform your financial future!