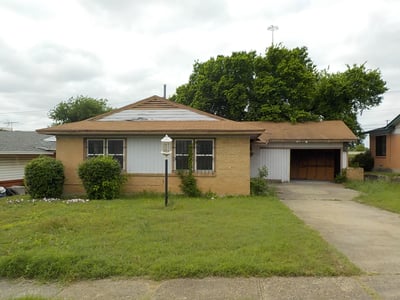 Our amazing 'Turnkey Transformation' for today is in Dallas, TX. This renovation was lot different than our standard rehab, due to the fact that this house had some fire damage prior to us purchasing the property. We'll hear from Tye, the project manager for this property, to learn more about the rehab. But we'll also discuss the purchase method the investor used for this property as well, as it may shed some insight for other investors looking to finance their properties!

Memphis Invest purchased this Dallas property back in March of 2018. It's both typical and atypical for us to buy properties that are damaged and distressed, such as fire or a tree falling on the property. With every property we purchase, there is always an initial assessment, where one of our experienced project managers walks the property and evaluates the expected repairs and costs for the renovation. We also have a purchasing team that is able to collect information about the property, gather purchase and tax history, and research the neighborhood to make sure that we're getting a full picture of the investment prior to buying.
A lot of work goes into inspecting and researching homes far before we make a purchase. But after acquiring 5,000+ properties in 15 years, we've got the experience and the team to handle whatever may come our way! And with this particular property, we saw a great neighborhood and a sound house with good bones, which makes for a great addition to any real estate portfolio.

As with any purchase, there's always the possibility of uncovering an unexpected issue. But with a fire damaged home, we've done this before and can account for many items that can pop up along the way. One thing is certain, that where there is fire damage, there is also water damage (from where fireman have put out said fire). But with this property in particular, rehab manager Tye and his team not only did the necessary repairs, but they also re-framed and rearranged a large portion of the house and replaced electrical and plumbing in the damaged portion of the home.
In addition to not only having fire and water damage, Tye says the re-framing and re-layout of the kitchen and living room areas meant that the city had to approve the new floor plan prior to moving forward with a majority of the home's renovation. Not only is this costing both time and money, but any layout changes inevitably mean plumbing and electrical changes as well, all of which must be inspected and approved before the renovation can be completed.
Tye and the team were able to finish this project after almost a year of rehab and waiting on city approval for the changes they made to the property. After $83,000 in renovations, the property was completed, purchased by one of our investors and has residents with a 2 year lease!

Related Article: A Deeper Look Into Dallas Ft. Worth for Real Estate Investors
As far as the purchase method for this property, this buyer was able to close 3 properties in less than a month using a Self-Directed IRA. When compared to other retirement saving methods, SDIRA's can give you certain tax advantages and allow more control over your investments. With an SDIRA, you are much more involved in the decision making process, and what areas you decide to invest in. If you have a specific interest (such as real estate), you're able to be a lot more invested financially but also intellectually.

There are certain items that the government says you can NOT purchase using an SDIRA, for instance gems, rugs, insurance, artwork, coins, etc. These can be found in IRS Publication 590. Residential and commercial real estate are possible investments with an SDIRA. However, you can not have your IRA purchase real estate that you or a lineal family member own.
While SDIRA's can be a lucrative investment, as you can see, there are quite a few rules and regulations. To take advantage of self-directed IRAs, you must open an account with a custodian. IRS Publication 590 says an SDIRA has to be established with a trustee or custodian and "the trustee or custodian must be a bank, a federally insured credit union, a savings and loan association, or an entity approved by the IRS to act as trustee or custodian." Read the blog post below for additional information on self-directed IRAS!

Related Article: The Definitive Guide: Self-Directed IRAs & Real Estate Investing
About this Transformation:
The owner of this Turnkey Transformation found Memphis Invest this year through Fortune Builders, a program dedicated to real estate education and development. This investor is from Missouri and closed on three properties back in February of this year.

This property was renovated for our Memphis Invest client, here's more info about the house:
- 3 bedrooms, 2 baths
- 1,357 sq. ft.
- House was Built in 1955
- New Roof
- Foundation Repair
- Garage Repair and Reframing
- Repaired All Fire and Water Damaged Items

Let us know what you think in the comments, we'd love to get your feedback!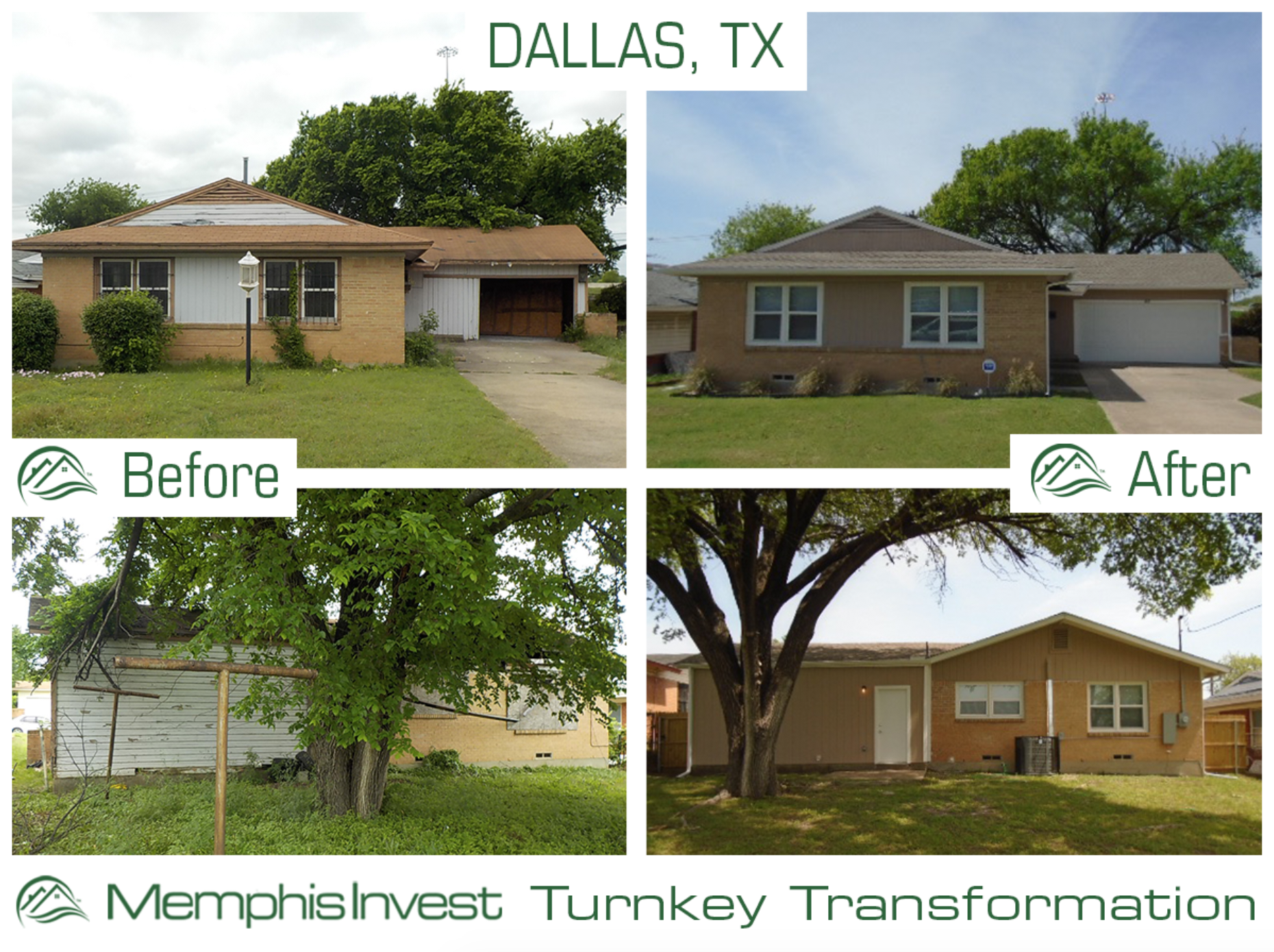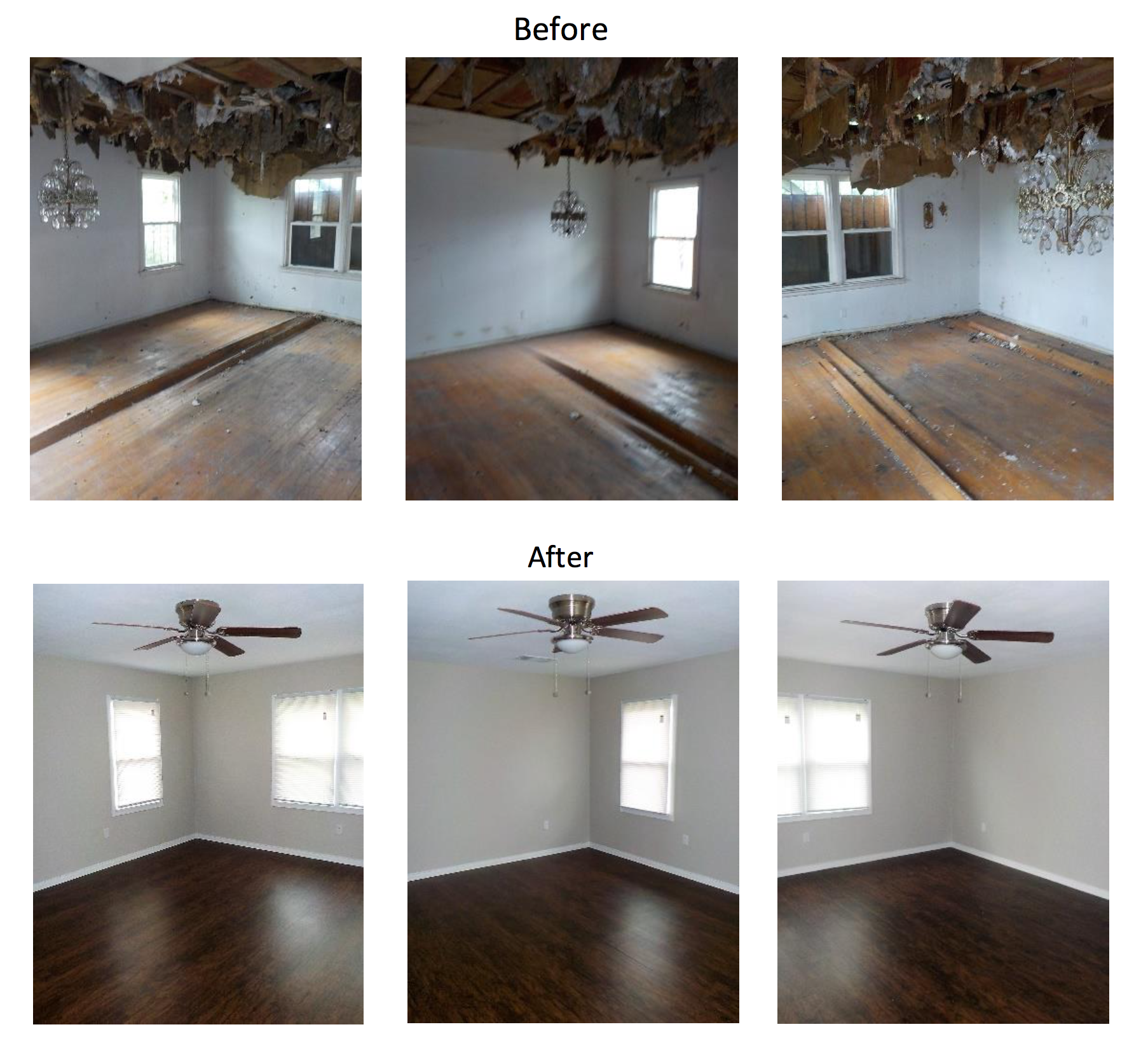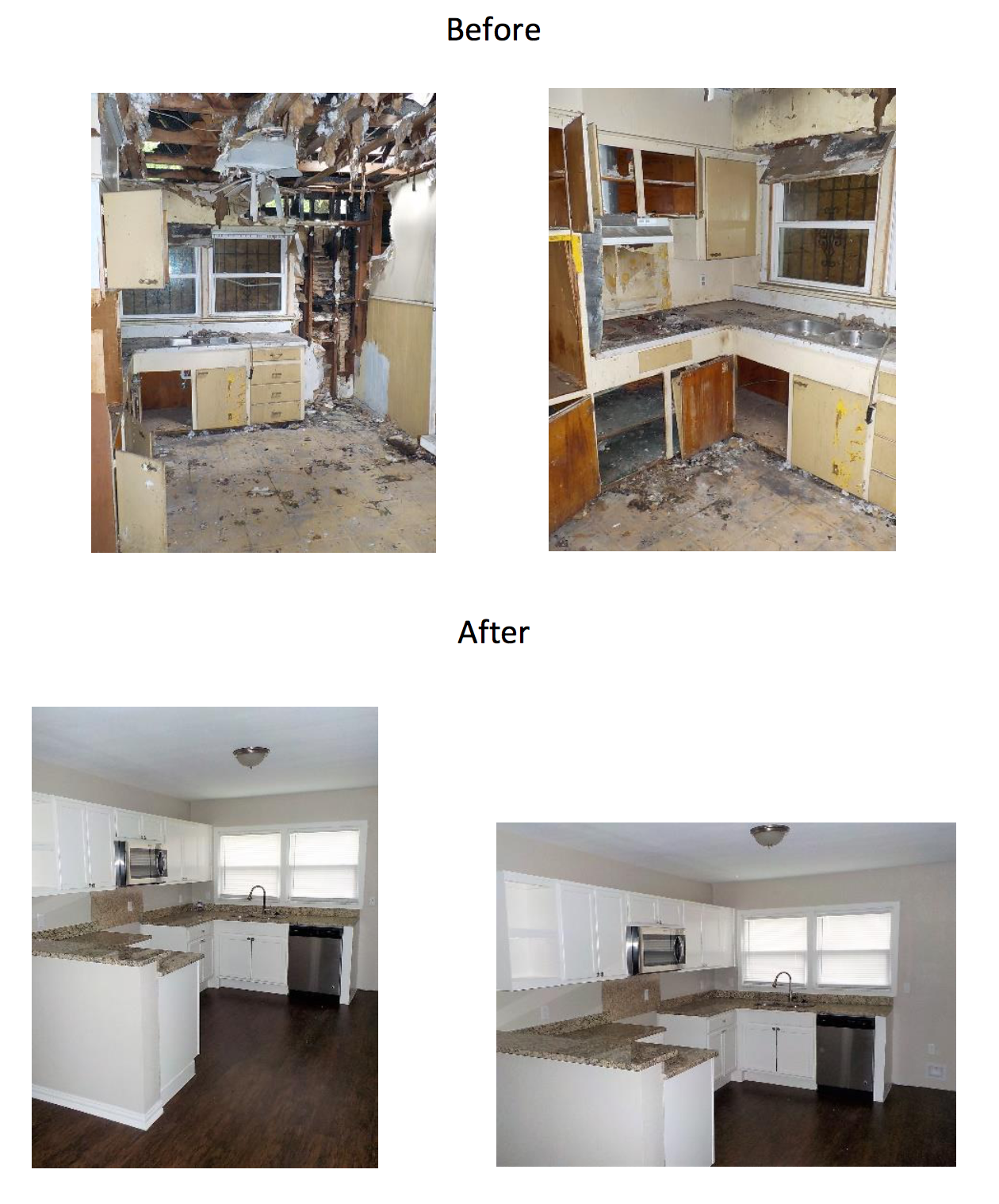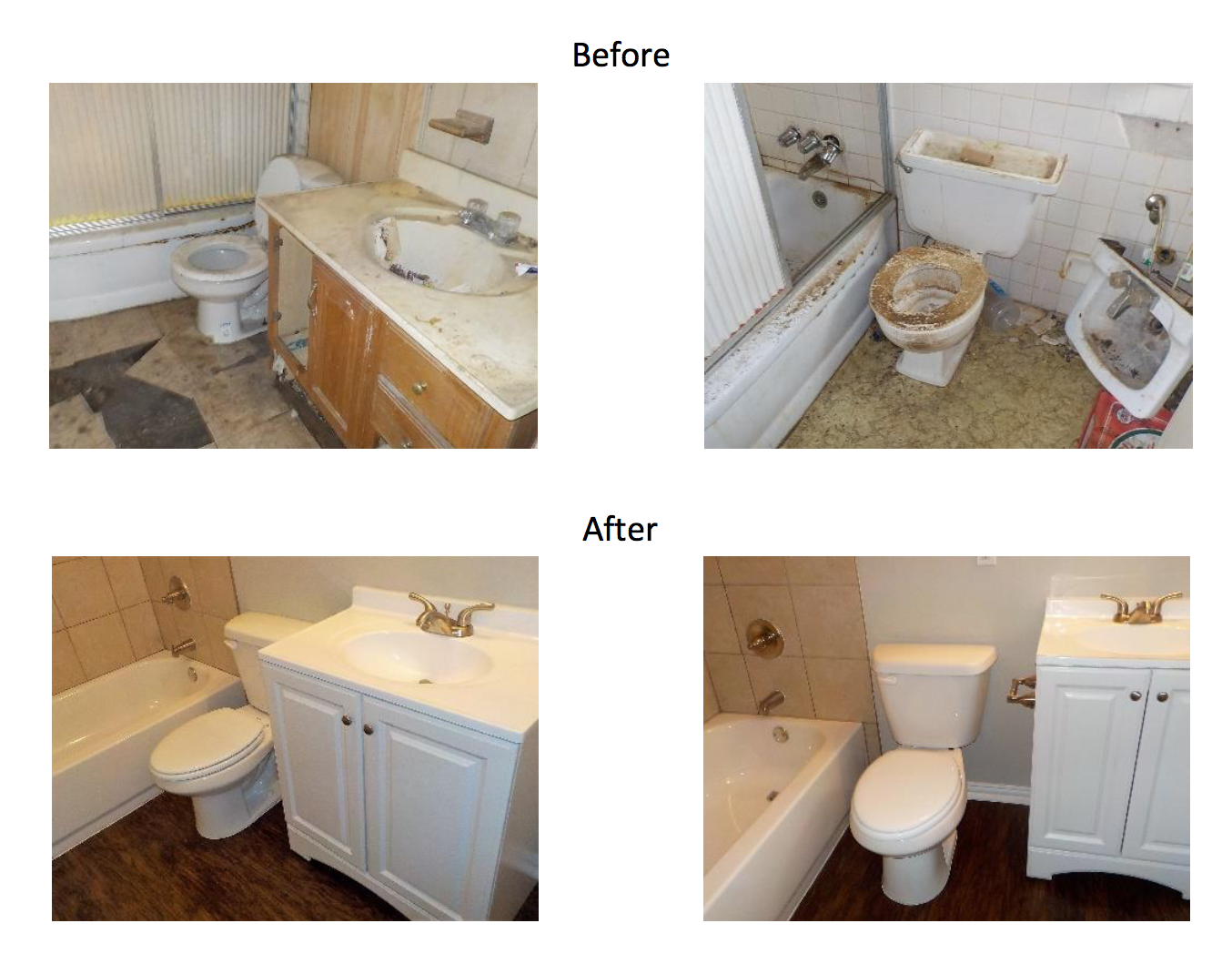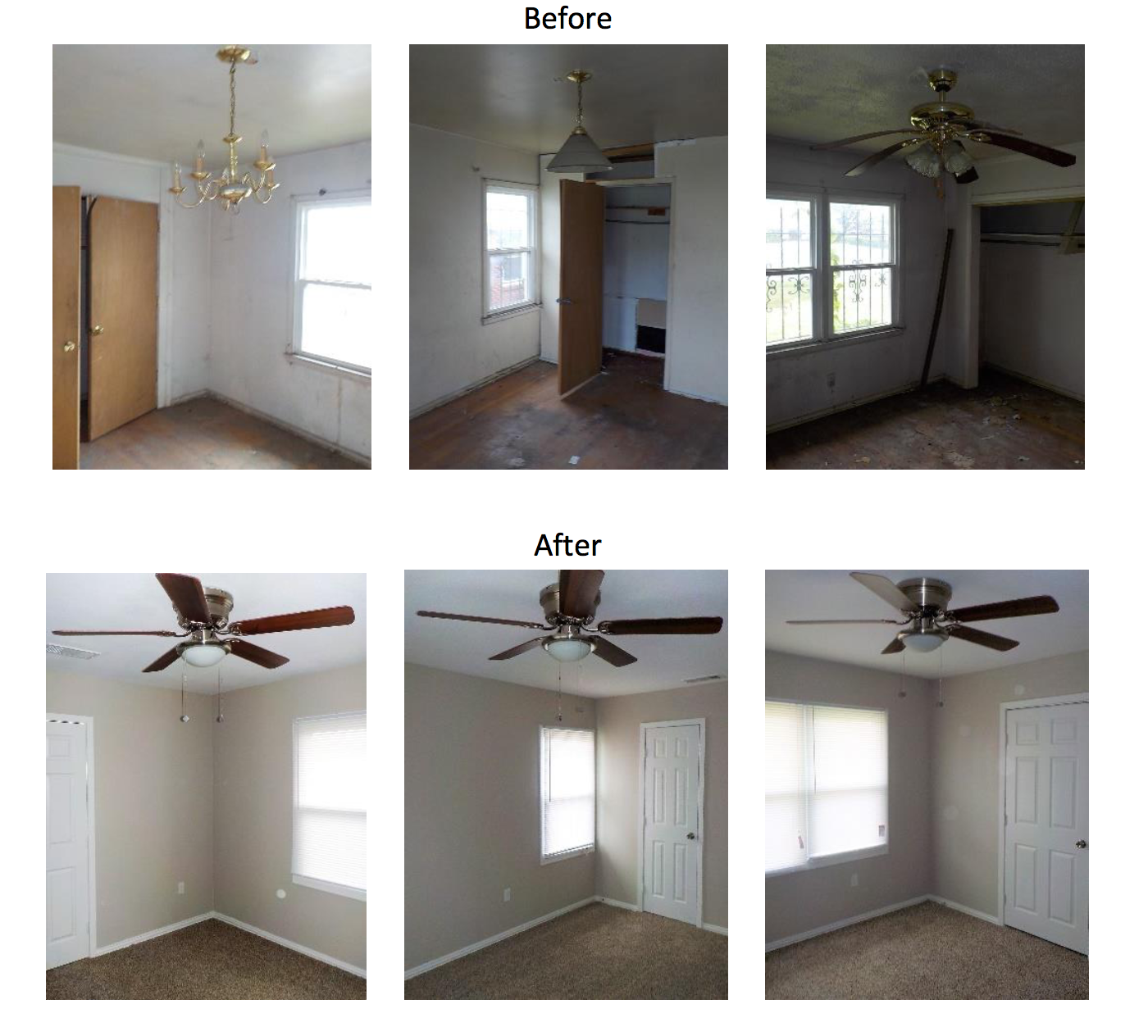 Let Memphis Invest transform your financial future!