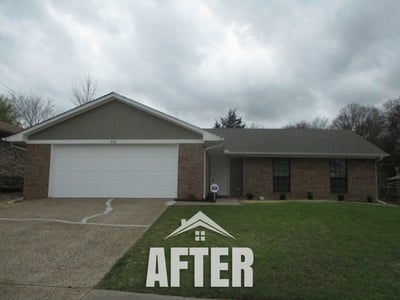 This week's Transformation Tuesday comes from Dallas - Ft. Worth, Texas! This single-family home was a neighborhood eyesore with its chipped red paint and overgrown backyard. Unfortunately, the interiors equally reflected the house's neglect over time. To see how our expert team of contractors reversed the damage, see the before and after pictures below!
Maximizing a budget of $61,500, our team began by perfecting the front and back yards. Landscaping, replacing rotten wood, and repainting the exteriors was crucial. Next, we repaired the barren and depleted rooms. We installed new countertops, walls, and flooring to allow the home a clean slate.
Despite the many hurdles of 2020, residential real estate has managed to flourish nearly unscathed in some states — especially in Texas. The state's temperate climate, low cost-of-living and other economic factors, and sheer space has positioned the Lone Star State as a key performer for real estate investors.
Related Article: 3 Reasons Behind Texas Real Estate's Unstoppable Momentum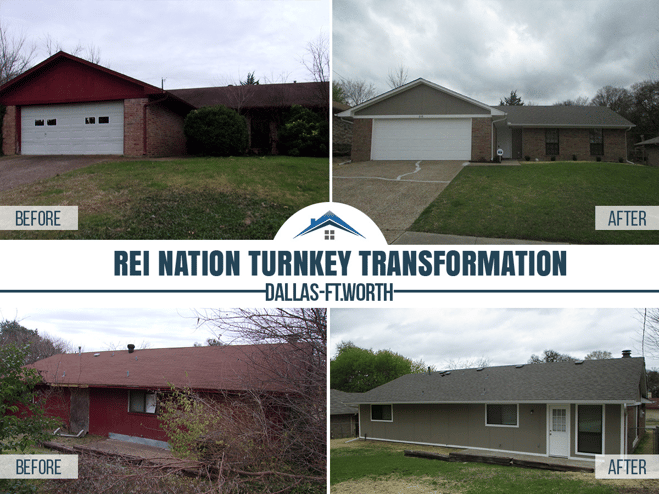 About this Transformation:
The owner of this Turnkey Transformation is located in Florida; this is the 5th property that they have invested in and had managed by us. Here is additional info about the home:

- Built in 1981
- 1,344 sq. ft.
- 3 bedrooms, 2 bathrooms
- Lot size of .17 acres
- Installed New Roof
- Installed New AC
- Installed New Furnace
- Installed New Water Heater
- Installed New Dishwasher
- Installed New Blinds Throughout
- Installed New Light Fixtures
- Installed New Countertops
- Installed New Hardware on Cabinets
- Installed New Carpet
- Installed New Vinyl Plank Flooring
- Replaced all damaged/rotten wood/trim/siding around house
- Painted all walls, trims, doors, closets, ceilings, and cabinets
- HVAC, Electrical and Plumbing inspected and repaired by a Licensed Professional


Let REI Nation transform your financial future!