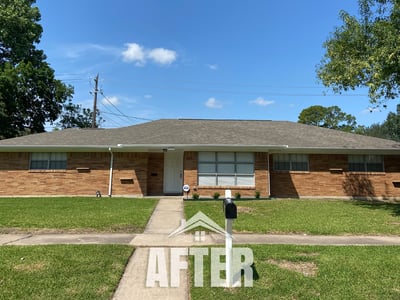 This week's Transformation Tuesday comes from Houston, Texas!
The "before" state of this property was such a mess, you'll have to see the pictures to believe it! However, our expert team of contractors completing the renovations ensured that a new resident would never know the difference from their "after" reality.
Maximizing a budget of $80,000, our team began on the outside. First, we removed the unsightly chain-link fence surrounding the home. Next, we landscaped the yard and gave the home a bright new coat of paint for a fresh look.
Inside, we removed heaps of trash and leftover furniture tarnishing each room. After that, we repaired the ceiling, applied new flooring, and installed new furnishings to make each room like new.
The owner of this Turnkey Transformation lives in California, who owns two other properties managed by Premier Property Management Group.
So, why Houston? Houston, like many of REI Nation's real estate markets, is located in the Sun Belt. The reason we gravitate toward these Southern markets isn't by coincidence. A combination of affordability, spaciousness, and potential for the future leaves it a viable option for renters and investors alike.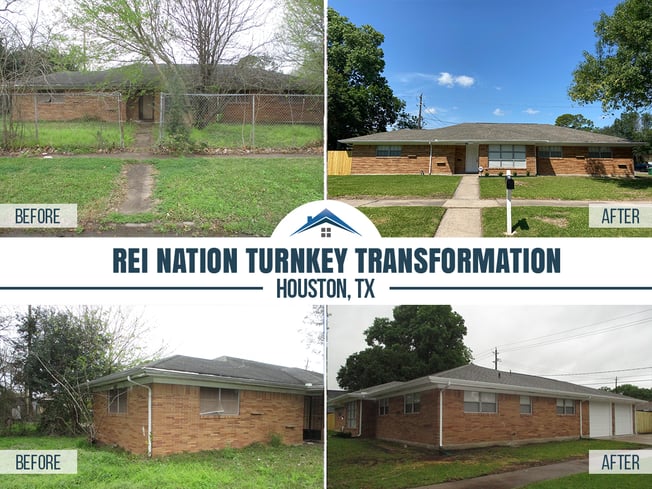 About this Transformation:
Built in 1960

2,314 sq. ft.

4 Bedrooms, 2 Bathrooms

Installed:

New Roof

New Dishwasher

Installed New Blinds Throughout

Installed New Light Fixtures

Installed New Carpet

Installed New Garage Doors & Motor

Installed New Vinyl Plank Flooring

Replaced all Damaged and Rotten Wood, Trim, and Siding Around the House

Painted all Walls, Trims, Doors, Closets, Ceilings, and Cabinets

HVAC, Electrical and Plumbing Inspected and Repaired by a Licensed

Professional




Let REI Nation transform your financial future!