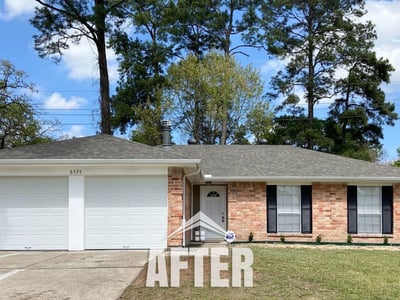 This week's Transformation Tuesday comes from Houston, Texas. Between its deteriorating garage doors and polluted counters, this house needed serious attention across every square inch. By the time our expert team of contractors had conducted their work from floor to ceiling, this single-family home was beautifully unrecognizable.
Maximizing a budget of $71,500, we worked our way from the inside out of this house. Beginning in the backyard, we removed all rotting wood and installed a new roof, along with two new garage doors and motors. On the inside, we cleaned up the mountains of trash piled in each room and erased the graffitied walls with fresh paint. In addition, we installed new floor and new appliances, completing the transition from house to home.
Houston has continued to shine as a city with tenacity. Between Hurricane Harvey and the fluctuation of oil prices over the past decade, the city has always been able to bounce back and continue its winning streak in job creating, home values, and sales.
Related Article: Houston Squares Up Against an Economic Double-Whammy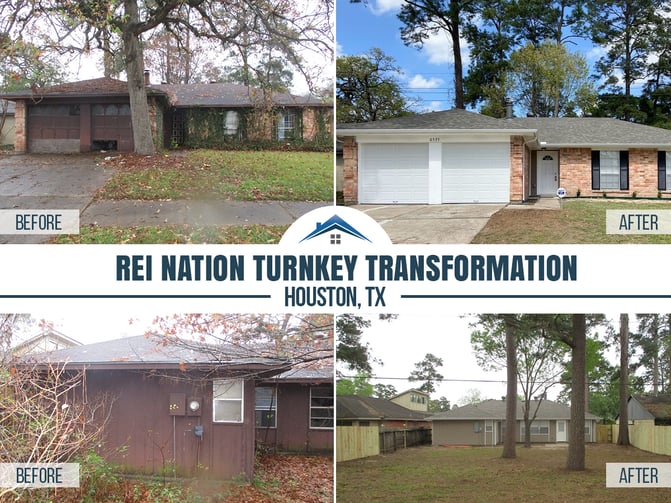 About this Transformation:
The owner of this Turnkey Transformation is located in California; this is their first property that they have invested in and had managed by us. Here is additional info about the home:

- Built in 1979
- 1,385 sq. ft.
- Lot size of .14 acres
- 4 bedrooms, 2 bathrooms
- Installed New Roof
- Installed New Blinds Throughout
- Installed New Light Fixtures
- Installed New Dishwasher
- Installed New Countertops
- Installed New Hardware on Cabinets
- Installed New Vinyl Plank Flooring Throughout
- Installed New Carpet in Bedrooms
- Installed New AC
- Installed New Water Heater
- Replaced all damaged/rotten wood/trim/siding around house
- Painted all walls, trims, doors, closets, ceilings, and cabinets
- HVAC, Electrical and Plumbing inspected and repaired by a Licensed Professional


Let REI Nation transform your financial future!