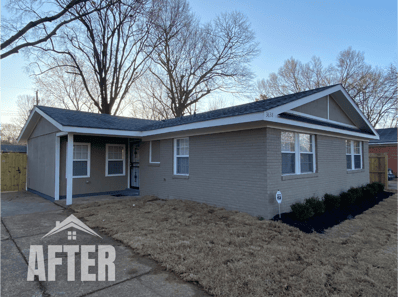 This week's Transformation Tuesday is from Memphis, Tennessee!
Though there was certainly the makings of a house there, this transformation required just a bit more than cosmetic renovations. The house had been through heavy destruction because of a fire and half of a reconstruction done by another property owner before it fell in our lap. However, with some serious elbow grease, we put the "residence" back in this SFR!
Our team of renovators and local contractors basically reconstructed this property from the ground up. Amazingly, the budget for this project was only $59,500! Outside, the brick frame was patched in and painted for clean, fresh curb appeal. Where the detached garage was almost completely burned down, the yard was cleared, making a sizable space for residents to enjoy the outdoors. Inside, what ISN'T new? New floors, new walls, new insulation, new appliances, new doors - you name it, we installed it! Now, this torn-up terror is nearly unrecognizable, and we're thrilled to show it off to you.
The owner of this property is a member of our WOW Group, and owns seven properties managed by Premier Property Management Group!
Last week, we provided our readers a Memphis market update. Check it out to learn more about what it's like to jump into one of our favorite markets! We're only a call away if you have questions about what Memphis could do for your portfolio.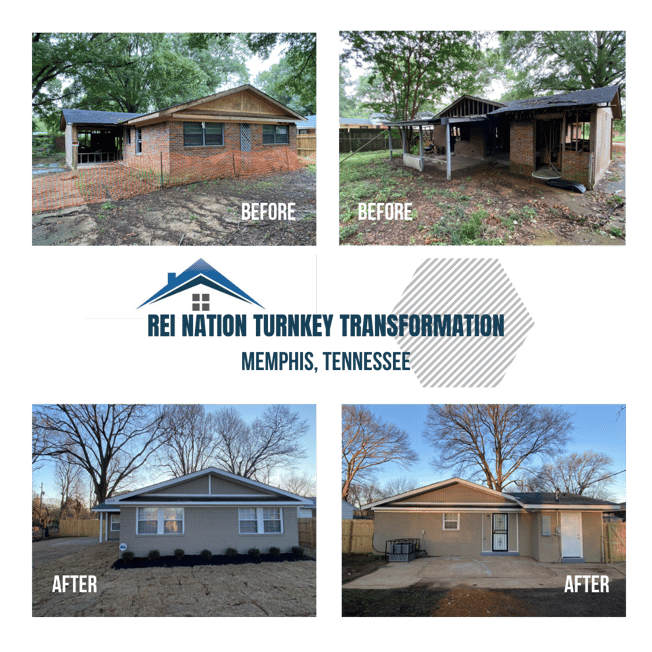 About this Transformation:
Built in 1959

1,129 sq. ft.

3 Bedrooms, 1 Bathrooms

Installed:
Let REI Nation transform your financial future!