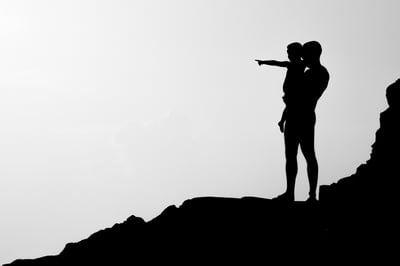 The summer is sweltering, and real estate has long needed a cooling touch — with an extreme inventory squeeze bringing sticker shock to American homebuyers.
The pandemic created a truly unique moment in time where we encountered a recession and booming real estate demand at the same time. Personal, COVID-safe spaces were of the utmost priority. Pandemic fears put a stop to homebuilding efforts while owners pulled existing inventory from the market.
Extremely high demand met too-short supply.
We've seen in the year since just how out-of-control the real estate market became. Prices just kept pushing up in nearly every major U.S. real estate market. Prices grew so unmanageable that even mortgage rates under 3% could not totally incentivize cash-strapped buyers to take the plunge into homeownership.
There's good news, though.
A real estate "cold front" is already bringing relief to an overheated market.
3 Factors Cooling the U.S. Real Estate Market
New Listings
The Real Deal reports that listings are up! Between May and June 2021, the number of listings rose by 11%. Year-over-year, the increase was 5.5%. In short, inventory grew more than expected as we move into the busy summer homebuying season. While this inventory increase alone won't return the market to normal, it will help alleviate some pressure.
Buyers will have more options on the market. That alone will relieve bidding wars and the intense sense of urgency that has buyers over-paying and neglecting due diligence.
Inventory is going to keep recovering for two reasons — though both are COVID-related. Economies across the country have largely reopened. This allows builders to go back to business-as-usual while sellers are more confident in hosting showings and allowing strangers into their homes.
Vaccination Rates
Although vaccination rates have fallen short of government goals, 55% of Americans have received at least one vaccination dose while 47% of Americans are fully vaccinated against COVID-19. The global vaccination rate is less than half of that, with only 24.3% of the world population having at least one vaccine dose.
Vaccination rates have a domino effect on the economy, including real estate. Jobs are returning, as is overall consumer confidence. As the economy reopens we're going to see priorities shifting again. Not drastically — but they will. Americans have more money and more options on where to spend it. That means that housing may take a backseat to other renewed priorities.
Of course, the disparities between vaccination rates among U.S. states and counties could also fuel uneven economic recovery — and keep the housing market where it is.
Mortgage Rates
Although mortgage rates have continued to fall — hovering around and below 3% — experts don't expect the trend to last. Now might be the time to refinance if you haven't already! Regardless, as we enter the post-COVID economy, mortgage rates will likely pick back up. Experts expect rates to either firm up or rise throughout the end of the year and into the future.
Keep in mind that this isn't a reason to bemoan rates. We're talking about a rise to maybe 4% by 2022. Historically speaking, that's still remarkably low.
There are a few things that could happen as mortgage rates rise again.
Homebuyer interest will decrease. Throughout the pandemic, low mortgage rates were a top incentive to buy. Even a marginal increase in rates will lead some to forgo house-hunting. With prices where they are, even low rates have not been able to incentivize everyone to buy. As mortgage rates rise — if property prices remain high — it will cull larger numbers of would-be buyers from the market. That brings supply and demand more into balance.
Lending standards may soften. Financial institutions are happier to lend when they're making more interest back on their loans. One of the challenges of the year, beyond low inventory, has been loan approval. Low interest rates have raised lending standards. In the middle of a recession, a pristine credit score is harder to keep! As rates rise again, banks may make it a bit easier to get approved for a mortgage.
Ultimately, real estate investors don't know how the real estate market is going to pan out through the second half of 2021, or in the years to come. However, if trends tell us anything, they demonstrate the potential for the market to cool off comfortably.
As we return to "normal," a housing bubble is less likely to emerge or burst. In short, the post-COVID economy will likely bring us a renewed sense of balance and normalcy in real estate.
Take advantage of the best investment markets in the country with REI Nation!