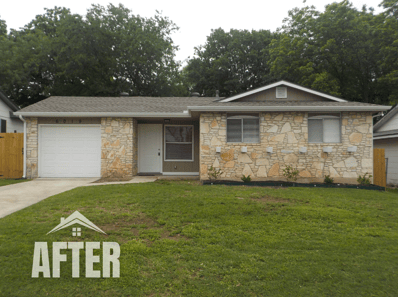 This week's Transformation Tuesday is from San Antonio, Texas.
Brambly bushes and trees overtook the original state of this property, making the curbside view hard to appreciate. Debris and half-finished features cluttered the interior view as well. Fortunately, we saw a lot of potential in this single-family property, and with a great deal of help from our team of renovators and contractors it's now a clean, serene home.
We maximized a budget of $61,000 to renovate this home top to bottom. Outside, the front and back yards were cleared of dead trees and an unsafely attached carport. Inside, the walls and ceilings were repaired and smoothed over, just as all the remaining surfaces were replaced in the kitchen and bathrooms. You would hardly recognize this property, the transformation was so thorough!
This property is owned by a member of our Premium WOW Group, with over ten total single-family residences managed by Premier Property Management!
Did you know that San Antonio is the second-largest city in Texas? We love this market for its economic incentives, affordable cost of living, beautiful neighborhoods, and booming population. See what San Antonio can do to bring a "boom" to your portfolio—give us a call today!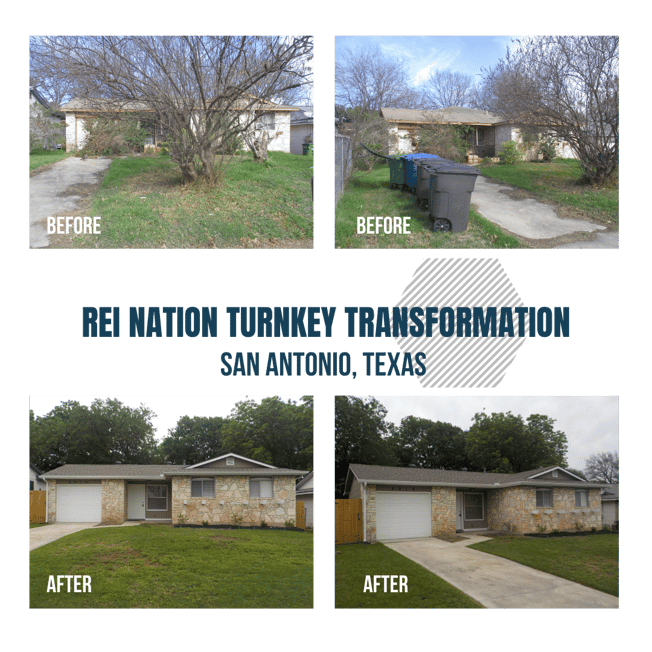 About this Transformation:
Built in 1970

930 sq. ft.

3 Bedrooms, 2 Bathrooms

Installed:

New Roof

New Doors

New Vinyl Flooring

New Light Fixtures

New Blinds throughout

New AC

New Water Heater

New

Furnace
Inside: Painted All Walls, Trims, Doors, Closets, Ceilings, and Cabinets

Outside: Updated Siding and Landscaping around the House

HVAC, Electrical and Plumbing Upgraded by a Licensed

Professional




Let REI Nation transform your financial future!