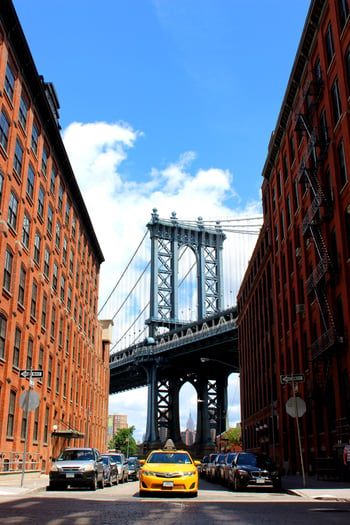 One of the most valuable aspects of a healthy real estate market is that market's economic health. A healthy economy creates jobs, jobs create opportunity, opportunity attracts people, and people bring a market to life with demand for goods, services...and real estate!
So when we consider these factors, one of the most immediately telling things about the health of an investment market, when we're speaking in terms of an American town or city, is the condition of its downtown. Is it thriving or declining? Are vacancies rampant, or are the streets bustling with new businesses?
While this isn't a tell-all, you can tell a lot about the economic activity and economic demand just by looking at the state of urban renewal in an area of a market. While it may not necessarily be in a downtown, but in a neighborhood, the downtown tends to be the center of renewal and revival efforts.
But why does this happen? Why does it matter? And how does the revitalization of the American downtown create opportunities for real estate investors?
The Return to Downtown
Statistically speaking, we can see that starting in 2000, there was a shift that defied the patterns of decades prior: people were opting to move downtown after college instead of choosing a suburban lifestyle.
This was the beginning of the modern trend of the downtown urban revival. While urban renewal has been a priority and effort for cities since the 1940's and especially in the late 19th century, this organic return to the downtown is where we see today's domino-effect beginning. While college graduates ages 25-34 moved to predictable downtown areas like New York City, they also moved to places like downtown Cleveland. Over time, populations were rising in the downtowns of 39 of the 50 largest U.S. cities, rather than increasing in the suburbs.
The Factors Behind a Downtown Migration
So why, in the early 2000s, was their such a sudden flip in migration trends, when the critical demographic of college graduates moved not to the suburbs, but to urban areas?
While the reasons are debated, experts typically settle on the following primary reasons: the growing challenges facing them in the home-buying market (including rising debt upon entering the workforce and exiting school), a desire for a shorter commute, and a delay in marrying and starting families.
But more than that, and what experts point to as a big reason why the latest slew of urban revivals just might stick—is because this generation craves the sort of lifestyle and amenities that only a tight, urban, downtown environment can offer. Restaurants, theaters, bars, entertainment, venues, and all manners of attractions that you may not find in the suburbs, let alone one after the other.
With a shifting population actively seeking this, businesses and cities as a whole shifted to meet their demand. And, in very simple terms, we saw entire economies in some places come back from the brink because of it. At the very least, we've seen a new emphasis on local small businesses, a greater interest in salvaging and restoring old neighborhoods and properties, and the life brought back into a great many markets that had been fading.
Related Article: 4 Promising Facts About Oklahoma City's economy and Innovation in 2018
Is urban renewal all good? Not necessarily. It's a complex issue when you get into the discussion around gentrification and what happens when a renewal effort fails. There are so many complexities (too many to go into) that come with such a shift.
Single-handedly, the revival of a single spot in a market can't save the whole area. But it can certainly help and it is a factor in drawing in a growing population and growing opportunities.
Does Urban Renewal Matter to Turnkey Real Estate Investors?
What does all this have to do with turnkey real estate investment? After all, most downtown and urban areas don't feature single-family homes unless you're in a small market.
Because economic health and real estate health are intrinsically linked, it's valuable for real estate investors to understand what drives individuals to live where they live. What makes a market hot and successful, and what brings about market revitalization? It doesn't happen by policy or funding alone. Social factors often drive change, and they certainly drive lasting trends.
For turnkey real estate investors, we can look to our markets and see the influences of urban renewal as indicators of market growth and health and see how this impacts rent and property prices and demand in general. Understanding the motivations and driving forces behind it all is beneficial in understanding where it came from...and where it's headed.
As a real estate investor, investing in your market isn't just about reading the news and staying in the know. It's about taking the time to dive into the complex factors that drive your market so that nothing can catch you by surprise and that you're always ahead of the curve.
The good news? As a turnkey real estate investor with Memphis Invest, we always have your back. With our market expertise, you never have to worry about the details.
Schedule a call with our advisers to learn more.