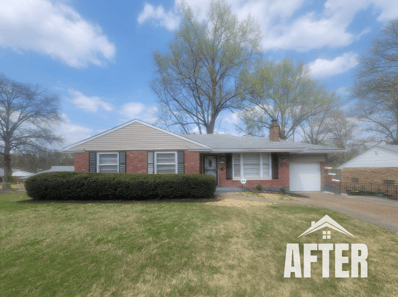 This week's Transformation Tuesday is from St. Louis, Missouri.
What was eye-catching about this property were the large windows on nearly every side of the house. Inside, however, you could say it was stuck in the past. Overly pink and precious in some places, and primitive and sparse in others, this property was in need of a head-to-toe do-over.
Our expert team of renovators and local contractors employed a budget of $40,000, bringing this colorful property into contemporary comfort. On the exterior, new paint and other patching up was performed to increase curb appeal and yard space. Inside, updated floors, surfaces, and color palettes brought this property into the light! Even the bonus basement space is now a clean, usable space that will surely make a resident feel right at home.
This is one of four properties owned by its Texas-based owner, who manages their REI Nation investments through Premier Property Management.
A few weeks ago, we shared a whitepaper all about the St. Louis market: from the economy, to population trends, and what you can expect from the real estate landscape. Bottom line? St. Louis is a market with a more even-handed approach to growth that makes the market more predictable, reliable, and realistic for real estate investors. See what the Gateway to the West can introduce to your portfolio! Give us a call today.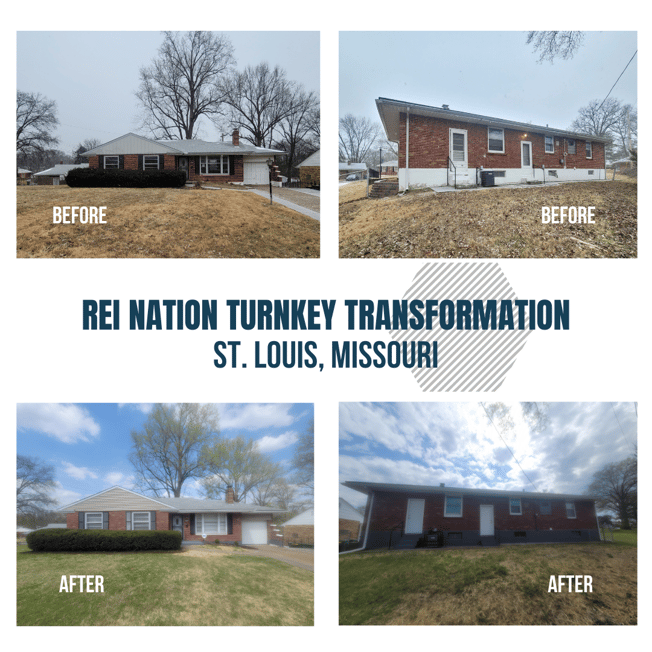 About this Transformation:
Built in 1950

1,195 sq. ft.

3 Bedrooms, 1 Bathrooms

Installed:

New Roof

New Doors

New Vinyl Flooring

New Light Fixtures

New Blinds throughout

New AC

New Water Heater

New

Furnace
Inside: Painted All Walls, Trims, Doors, Closets, Ceilings, and Cabinets

Outside: Updated Siding and Landscaping around the House

HVAC, Electrical and Plumbing Upgraded by a Licensed

Professional




Let REI Nation transform your financial future!