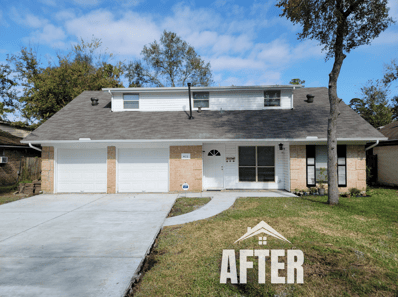 This week's Transformation Tuesday is from Houston, Texas.
We can't help but see potential in forgotten old houses like this one. From the unique curb view to the bountiful windows, this property was destined for a quality resident—with a bit of TLC, of course.
Using a budget of $47,000, our expert team of renovators and local contractors first went to work on the exterior of the property, updating the color palette from dingy greens and grays to clean and bright. The overgrown landscaping was pared back, and the yard prepared to grow back healthier than ever. Inside, dark wood panelling and old carpeting were replaced with new surfaces and paint that brightened the home's living spaces. Now, the property's more "mod" characteristics feel contemporary and inviting!
The owner of this property is a member of our WOW Group, and manages their REI Nation investments through Premier Property Management.
They say that everything's bigger in Texas, and when it comes to Houston, they're right. Houston spans an impressive 637.4 square miles, (10,062 sq mi for the whole metropolitan area) making it the largest U.S. city by total area. This is the number one city in Texas in terms of population and the fourth most populous in the whole United States. See what Houston can add to your portfolio by giving us a call today!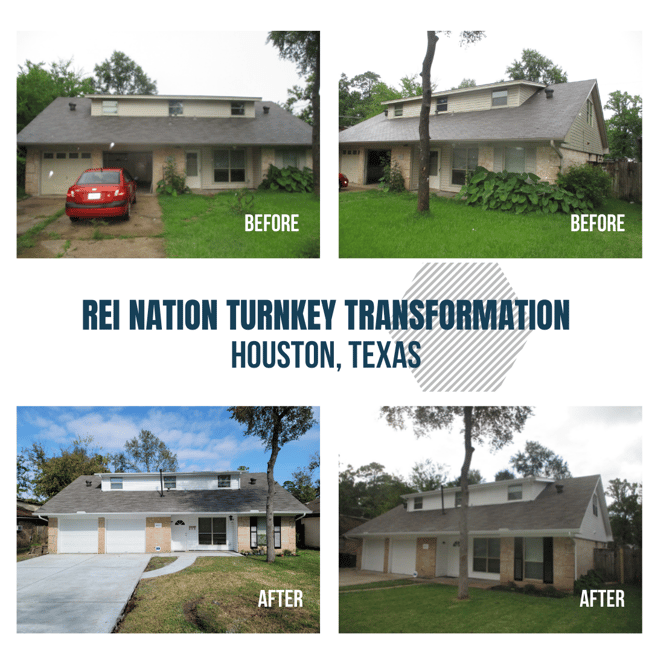 About this Transformation:
Built in 1967

2,026 sq. ft.

4 Bedrooms, 2 Bathrooms

Installed:

New Roof

New Doors

New Vinyl Flooring

New Light Fixtures

New Blinds throughout

New AC

New Water Heater

New

Furnace
Inside: Painted All Walls, Trims, Doors, Closets, Ceilings, and Cabinets

Outside: Updated Siding and Landscaping around the House

HVAC, Electrical and Plumbing Upgraded by a Licensed

Professional




Let REI Nation transform your financial future!