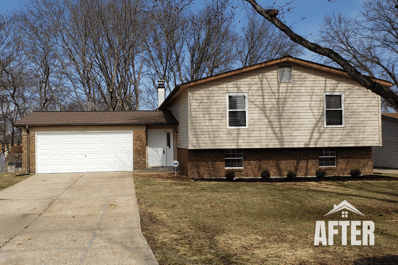 This week's Transformation Tuesday is from St. Louis, Missouri.
From the outside, the original condition of this single-family residence told the story of a simple split-level. Inside, however, was identity crisis! Unfinished flooring, mix-matched walls, and unfriendly bathrooms made this seem like more of a cautionary tale. However, it didn't take long for our pros to take away the shock value and add new, usable features for a resident to have their fairytale ending.
With a budget of $42,000, our expert team of renovators and local contractors renovated this property, including finishing the flooring throughout both levels. Now a richly colored wood and crisp white paint give this home a comfortable, modern feel. The same palette was applied to the bathrooms and kitchen, which don't seem quite so unwelcoming anymore! We didn't forget the exterior, however! A clean new roof and siding also gave the curb appeal a facelift, ready to greet its new long-term residents.
This is one of four properties owned by a California-based investor, all managed by Premier Property Management Group.
Overall, St. Louis boasts the highest GDP in Missouri at $173.5 billion in 2019. Despite having a smaller city population than Kansas City, St. Louis is the economic heavy hitter of the state. For context, the entire state of Missouri had an estimated GDP of $328.4 billion in 2019. That means that St. Louis alone accounted for 52.83% of the state's GDP. See what a healthy economic market like St. Louis can do for your portfolio—give us a call today!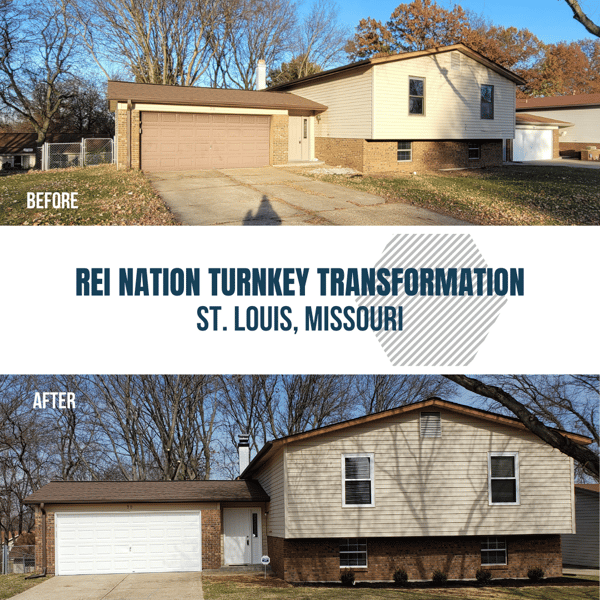 About this Transformation:
Built in 1978

1,342 sq. ft.

3 Bedrooms, 2.5 Bathrooms

Installed:

New Roof

New Doors

New Vinyl Flooring

New Light Fixtures

New Blinds throughout

New AC

New Water Heater

New

Furnace
Inside: Painted All Walls, Trims, Doors, Closets, Ceilings, and Cabinets

Outside: Updated Siding and Landscaping around the House

HVAC, Electrical and Plumbing Upgraded by a Licensed

Professional




Let REI Nation transform your financial future!