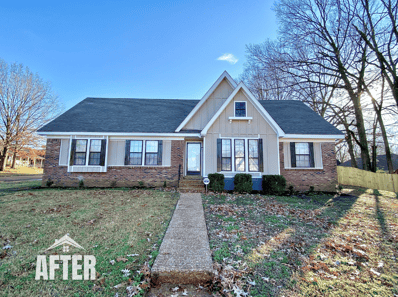 This week's Transformation Tuesday is from Memphis, Tennessee.
See if you can spot the cow amongst the pictures we've shared!
With a budget of $50,000, our expert team of renovators and local contractors renovated this property—and they are particularly proud of the results! Removing the faded pastel coloring from the exterior went a long way, as did the simplification of the yard's usage and flow with cleaning and landscaping. Inside, the unfinished areas were added to in seamless fashion, and now the entire home feels cohesive in color, design, and utility. We love how bright and comfortable the bathrooms feel now! We're certain any resident will enjoy calling this property home.
This is one of nine properties owned by one of our WOW Group members and is managed by Premier Property Management Group.
REI Nation calls Memphis home. This famous southern city is near and dear not only on a personal level but on a professional one as well. While we have expanded into real estate markets across the South and beyond, Memphis is where we first cut our teeth nearly twenty years ago. See what the Bluff City can add to your portfolio by giving us a call today!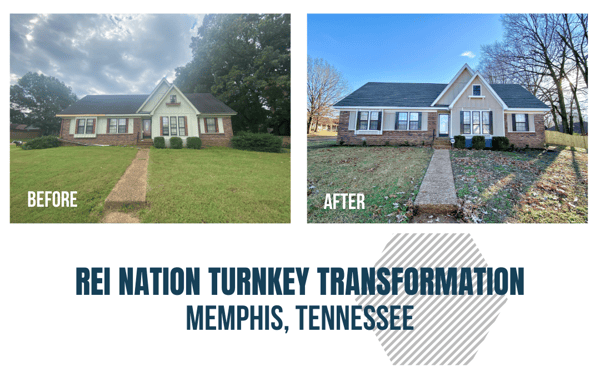 About this Transformation:
Built in 1978

2,263 sq. ft.

5 Bedrooms, 2.5 Bathrooms

Installed:

New Roof

New Doors

New Vinyl Flooring

New Light Fixtures

New Blinds throughout

New AC

New Water Heater

New

Furnace
Inside: Painted All Walls, Trims, Doors, Closets, Ceilings, and Cabinets

Outside: Updated Siding and Landscaping around the House

HVAC, Electrical and Plumbing Upgraded by a Licensed

Professional




Let REI Nation transform your financial future!