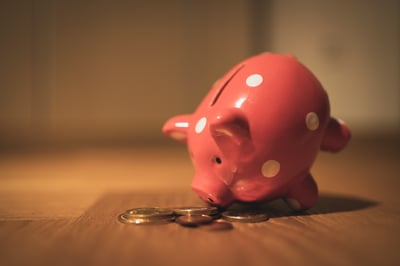 If you've been paying attention to the real estate market news cycle, you've seen that the experts are finally seeing a turn in the market. For the past several months, correction efforts from the feds have seemed largely ineffective in bringing down the housing market's fever.
But it looks as though rising mortgage interest rates are finally making the difference we've been anticipating. Both Fortune and MarketWatch believe that 2023 will see inflation-fighting efforts result in the return of a buyer's market.
But what would that mean for real estate investors?
What a 2023 Buyer's Market Means for Investors
Some markets will be more vulnerable to price correction than others.
Don't expect a universal, even shift in real estate markets across the nation. Some markets, for example, are already seeing price correction with 5% interest rates. Others may demand higher and longer-sustained increases to budge. MarketWatch predicts that the biggest corrections will be in Midwestern "boom" markets, while certain southern cities will remain strong.
The key here is the strength of your market's local economy. It must have the jobs and income to sustain higher prices for mortgages and rent. Markets that thrived thanks to hybrid and remote work without a strong existing economy on the ground are more likely to suffer.
Rental demand will hold strong.
Don't worry about rental demand. Not only will uneven market correction keep rental demand from dropping, but so will inventory. After all, the home building sector still lags, and it lags particularly when it comes to starter homes. That's why BTRs and SFRs will continue to be incredible assets to investors and in the housing market. Even if price correction softens the market, it won't necessarily be more affordable – not until interest rates drop back down.
Property acquisitions will still demand due diligence.
Don't let the thought of a buyer's market make you let your guard down. Investors may be able to score a better deal (or at least swallow the price tag on properties a bit easier) but be careful. You'll have more negotiating power with sellers, but interest rates can still throw a wrench into your profit margins. Be sure you're running realistic, up-to-date numbers with all your pertinent KPIs in mind!
The investor's need for due diligence doesn't change with the market cycle.
Continue to value an intentional and specific strategy for adding assets to your portfolio. You might see more good opportunities popping up. It might be tempting to seize them all! But remember: a good opportunity on paper may not be a good fit for your needs and goals.
You could see temporary shifts in pandemic-era home values.
As market prices correct, we're likely to see home values shift downward: in some markets more than others. If this happens to you, don't panic! Buy-and-hold investors first and foremost benefit from time. Use it to your advantage. If it's not a good time to sell, don't sell. Rental demand doesn't look to be in any danger from an approaching buyer's market.
Focus on maintaining and growing existing equity rather than fretting over the market prices.
Besides, investors who have prioritized stable, sound markets are much less vulnerable to significant dips in value. A buyer's market means that new home construction is likely to slow down, even though it never caught up with peak demand. That means we'll continue to be millions of homes short of the households that need them.
Build-to-rent, anyone?
The fundamentals will be more valuable than ever.
Here's the thing about real estate: it moves in cycles. Investors must be ready to pivot their strategy to make the most of market circumstances. That said, investors can and do thrive in every market stage you can think of. Just prepare yourself for a shift in your mindset compared to the pandemic-era frenzy.
In some ways, changes will be welcome. In others, you may find unexpected challenges. Regardless, a strong foundation built on effective strategy, due diligence, and excellence in every aspect of your investments will keep you moving onward and upward.
Investors never need to fear market changes if they have their fundamentals down.
Thousands of investors are building passive wealth with REI Nation no matter what the market does. Make the right decision for your financial future & talk with your advisor today!