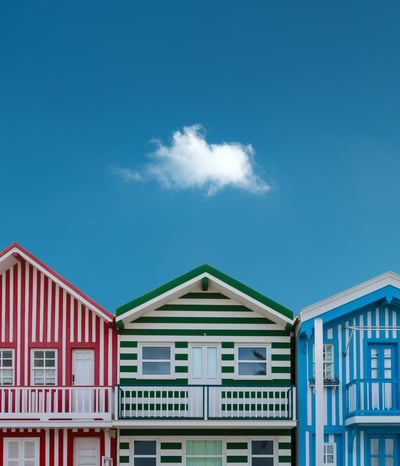 Sometimes what we think we want and what we actually need can be two radically different things. The same can be true of our real estate investment journey, especially for new investors who may not have the years of experience to know how to expertly navigate the business.
When what you want and what you need don't line up, it can lead to costly mistakes. That's why we've compiled a list debunking some of the common things new real estate investors think they need from their turnkey providers or their investing experience and what actually adds value and creates long-term success.
3 Things You Think You Want in Real Estate Investment
Extreme Cost-Saving Measures
One of the top things that investors think they want in an investment or in their relationship with a turnkey provider is someone who will help them find as many cost-saving measures as possible. They want to increase their bottom line through frugality. While you definitely want to be cost-effective in real estate investment, you can't be a quality owner who provides quality services, quality properties, and quality management without spending good money.
We see bad owners and bad landlords so often because of this mindset. It leads to disrepair, an unwillingness to take care of tenants and their needs, and a prioritization of penny-pinching over the long-term relationships that actually have the potential to impact your business.
All of the Property Details
If you care about what kind of back splash your property has, carpets versus hardwood floors, or all manner of aesthetic choices that go any deeper than the value added to your portfolio, you're not really thinking about your investments in the right way. How your property physically looks is such a small and secondary detail for you as the owner if you are a turnkey investor.
You are not a homebuyer shopping for a property where you personally like the look. The tiny, minute details ultimately are of little consequence. What matters are the numbers and that the management in place is of the highest quality and protecting your investment.
To Be Totally Hands On / Hands Off
Many would-be investors fall into two camps: they either have a desire to be totally hands-on and be in control of every detail, or they want to throw money in and never look at it again. Neither are the best solution when it comes to turnkey real estate investment. As a turnkey real estate investor, a hands-on approach will be frustrating as it is better suited for something like flipping properties. In a turnkey approach, you are leaving the heavy lifting in the hands of others.
More common, however, is the idea that a turnkey investor can be totally hands-off and disengaged. This doesn't work, either! While you may not be involved in the day-to-day details, it's critical that you are communicating and growing in a trusted relationship with your turnkey provider. When you have that working relationship, you can better sync up and communicate your goals and develop a portfolio strategy that achieves them.
Related Article: 3 Areas of Turnkey Real Estate Investing That Should Be Hands On
3 Things You Actually Need from Your Turnkey Company
A Portfolio-Driven Strategy
One or two investment properties won't give you the retirement that you want. It won't give you financial independence. For turnkey real estate investment to work, you have to have your sights set on more ambitious goals: that means engaging with a turnkey investment company that is concerned with more than just selling you properties. You want to find a company that understands your need to build a portfolio and wants to be with you for the long haul. A great turnkey company understands that it's not about owning property, it's about the full, complete strategy that leads to success.
Customer Service Priority
Perhaps the most important aspect of a turnkey investor's business is customer service. Your turnkey investment company should put customer service at the very top of their priority list. At Memphis Invest, for example, we consider customer service our business! The question is, is there a dedication not only to take care of you and your interests as a client and investor — building a relationship, being responsive, being proactive, being transparent — but also extending that same care and consideration to everyone they work with, from tenants to contractors.
The quality of your customer service will make or break your investing business. You want to be sure to get it right in the beginning.
Communication and Relationship
Though investing seems like largely a money and numbers game, your success depends so much on trust and relationships. You need to find a turnkey provider that you can trust. After all, they are handling your money, your livelihood, and your financial future — shouldn't you trust them?
When you're looking for a turnkey provider, it's so important to set a high value in how they communicate in the short and in the long-term. Are they clear? Are they intentional? Are they forming a real relationship with me? Do they have my best intentions in mind? Do they respect my needs, desires, input, and boundaries? Are they helpful and willing to educate me?
These are some questions worth asking.
The relationship you have with your turnkey provider should be a long-term and mutually beneficial relationship built on strong communication and trust. Only then can you succeed!
Learn more about what sets Memphis Invest apart from the rest in the Experience Matters podcast.