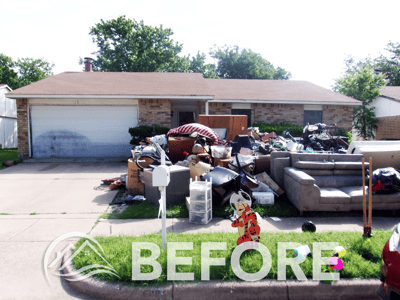 We've got another great renovation for you, coming from Dallas, TX! With a rehab budget of $50,000, the rehab team worked on everything from repairing the foundation to installing a new roof and much more in between.
After removing the massive trash pile inside and out, our team was able to focus on a new fence and getting a new AC Unit and Water Heater installed. Once the exterior was in shape, we focused our efforts on the interior where we installed new carpets and vinyl plank flooring throughout the home. With a new coat of paint, countertops in the kitchen and updating hardware and light fixtures throughout, this house became a fantastic portfolio addition for our investor.
Many investors are attracted to the Dallas-Fort Worth market and for good reason. Though the term "cool down" sounds bad for investors, the long-term gains outweigh the short-term hesitations. The job market alone in the Dallas-Fort Worth area is indomitable and continues to attract a new, growing population. Many of those moving to Dallas-Fort Worth are from the younger generations who tend to steer towards renting long-term than buying homes. Dallas-Fort Worth will continue to see economic and population growth as start-up companies target the market - $5.4 billion has been invested in new business in Dallas-Fort Worth in the last 7 years alone. For real estate investors, it's valuable to keep ears to the ground—and even visit when possible—to truly get a feel for the heartbeat and rhythm of their market. People continue to move to and fall in love with the city of Dallas. And for us, that's a good sign.
Related Article: Why Real Estate Investors Love Dallas, TX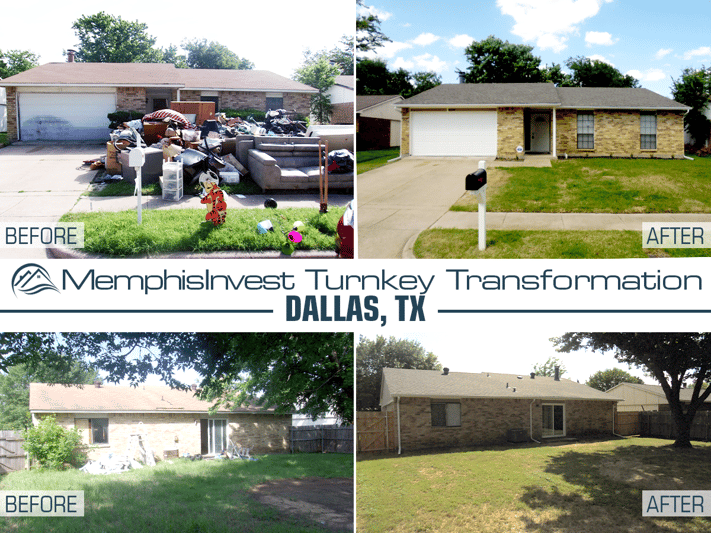 About this Transformation:
The owner of this Turnkey Transformation is located in California and has closed on one property with Memphis Invest so far. Here is some additional info. about the home:

- 3 bedrooms, 2 baths
- House was Built in 1980
- 1,423 sq. ft.
- Lot size of .15 acres
- Installed New Roof
- Installed New AC Unit
- Installed New Water Heater
- Installed New Air Handler
- Installed New Fence
- Repaired All Cracks In Mortar Around House
- Repaired Concrete Around Foundation
- Installed New Carpet and Plank Flooring
- Installed New Blinds Throughout
- Installed New Hardware on Cabinets and Closet Doors
- Installed New Light Fixtures
- Installed New Countertops in Kitchen
-Installed New, Larger Stove
- Replaced all damaged/rotten wood/trim/siding around house
- Painted all walls, trims and doors, closets, and cabinets
- HVAC, Electrical and Plumbing inspected and repaired by a Licensed Professional


Let Memphis Invest transform your financial future!