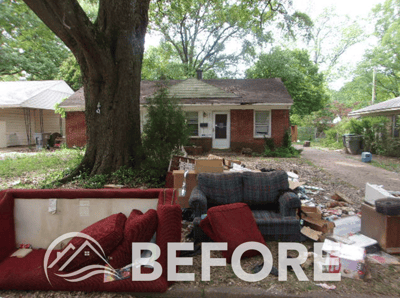 We're in Memphis, TN with this week's Transformation Tuesday, and you'll see quite the clean up on this property. With loads of abandoned furniture and a huge mess to clean up inside and out, our team was able to turn this eye soar into a great turnkey rental property. Check out the before and after pictures to see the total transformation!
We've been doing turnkey real estate for over fifteen years, and we started right here in Memphis. The Memphis market is growing in popularity, proving to be a very profitable investment for real estate investors. With the area having the largest cargo airport in the world and serving as a major transportation hub, Memphis is very enticing for businesses which contributes to the increased job growth.
Related Article: Here's Why the Memphis Economy is About to Explode with Potential!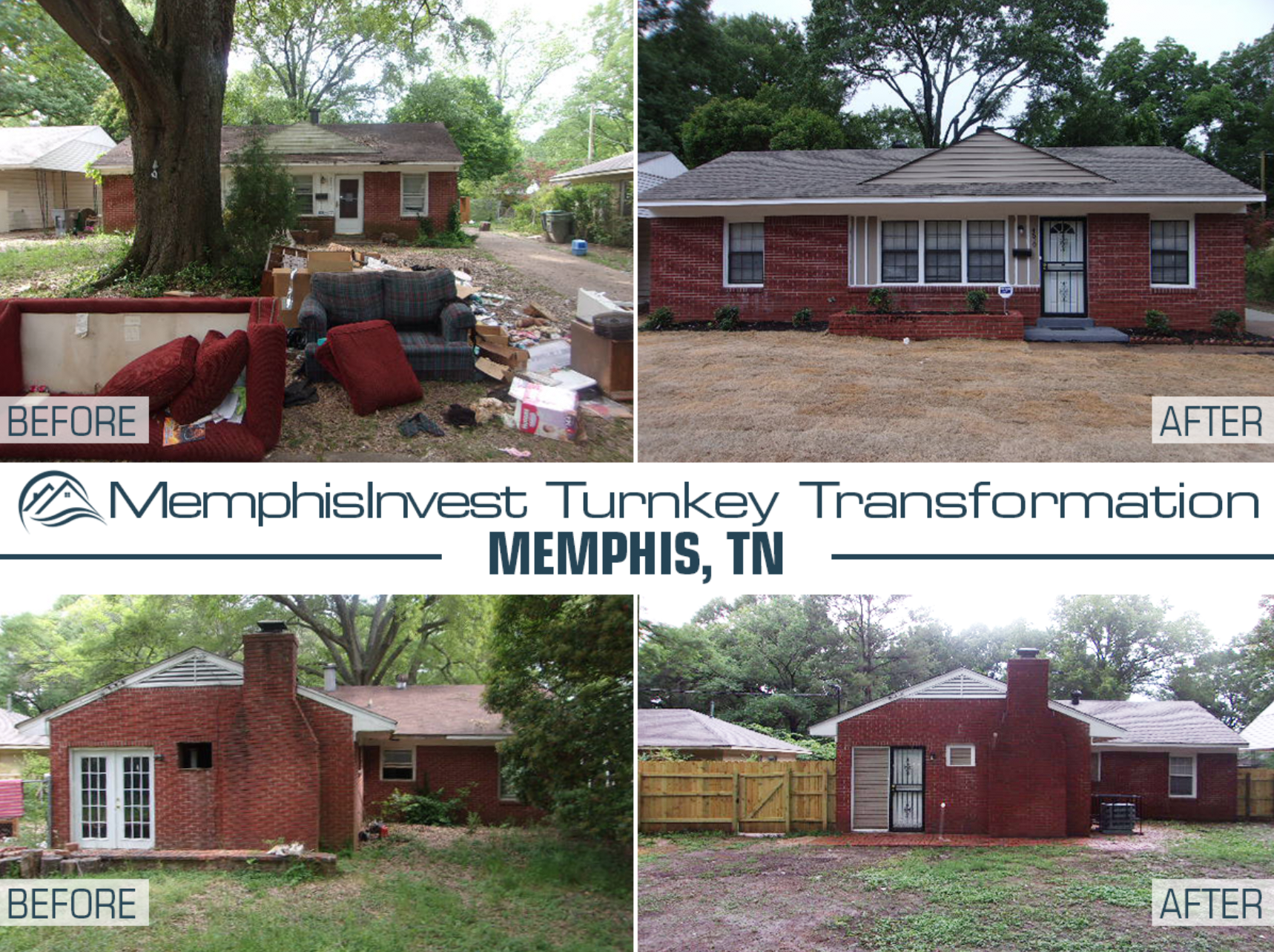 The clients for this week's Transformation Tuesday are new to Memphis Invest, having just put contracts on 3 properties last week! For all of their purchases, they are using Self Directed IRA's, which you can find out more about here.
Some of the benefits of SD-IRA include passivity, tax advantages, wider investment opportunities and secured retirement funding. There are lots of positives to diversifying your purchase methods when acquiring real estate, but always consult a tax professional to be sure that you are following IRS regulation standards.
Related Article: Self-Directed IRAs: Opportunities for Real Estate Investors
The property we're looking at in today's blog post had a budget of $46,000 and only a 41 day timeline. The first thing you may notice that's missing in these after pictures is the garbage on the front lawn. But the second thing is probably the big tree that is missing from the front yard. Tree removal can sometimes be costly and time-consuming. When a tree is this close to the house, it can be dangerous to the home and the homeowners or residents. Tree roots can encroach and damage the pavement on the sidewalk and driveway, as well as reach into the plumbing lines. If a tree is leaning toward your house, or even has branches touching your roof, this is a clear indicator that it needs to be removed. A few other reasons may include tree rot, since an unhealthy tree is a dangerous and unpredictable, it's best to have an expert assist with the diagnosis and removal of dead trees.
About this Transformation:
The investor for this property is from California and found us through Fortune Builders, a real estate education company. They will be closing on their first 3 properties with Memphis Invest early next month. This property was renovated for our Memphis Invest client, here's more info about the house:
- 3 bedrooms, 1 bath
- 1,360 sq. ft.
- House was Built in 1953
- Installed New Water Heater
- Installed New Furnace
- Installed New AC
- Installed New Roof
- Update Electrical Panel
- HVAC, Electrical and plumbing inspected by a licensed professional


Let Memphis Invest transform your financial future!