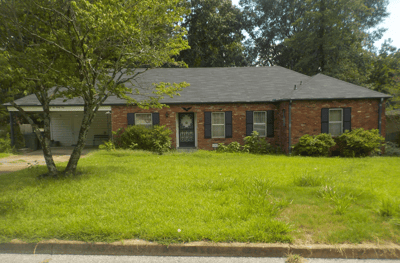 This week's 'Turnkey Transformation' comes from Memphis, TN. Memphis is where we got started in the turnkey business over 15 years ago, and have since expanded into 5 other markets (Oklahoma City, St. Louis, Little Rock, Houston, and Dallas). We're so proud to call Memphis our home town, and I encourage real estate entrepreneurs to always get to know the communities in which they invest.
It depends on what type of investor you are, but many property owners like to be familiar with the markets that they invest in. And I'm not just talking about getting to know a city's statistics about population and job growth (although that is certainly very important). But there's a lot to be said when you learn more about the actual community that your property belongs to. For many real estate entrepreneurs, there's a sense of connection and pride, which only makes you even more invested in your overall investing goals!

Here's a list of blog posts from this year where you can learn a little more about the cities we invest in and belong to:
• We ♥ Memphis: 3 Facts About Memphis Food & Culture Investors Should Know
• Restaurant Hotspots to Visit on Your Weekend Trip to Houston, Texas
• The Surge of Small Business in a Big Economy: Top Dallas Startups• Top 8 Things to See & Do in Little Rock, Arkansas• The Revival of the American Downtown: A Closer Look for Real Estate Investors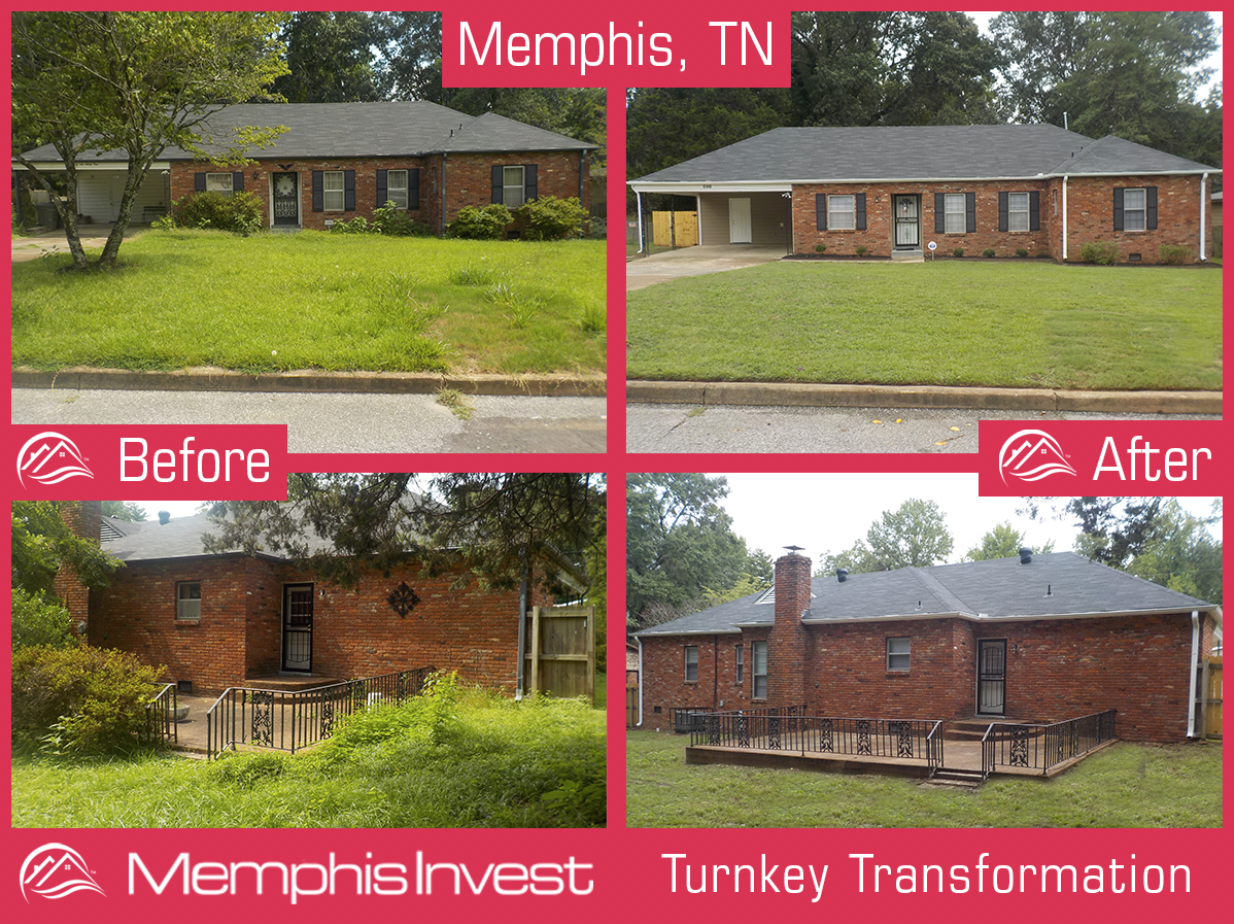 This Memphis property just needed some cosmetic work to be done in order to get it back into shape. It's very typical for our renovations team to get a home that is in desperate need of cleaning, updating and landscaping, and this house is the perfect example. A 1960's look is replaced with some fresh paint and flooring. The overgrown landscaping (especially in the back yard) is cut back and fences were repaired. The overall budget was $33,500 and we think the team and vendors did a great job!
For this house in particular, the renovations completed late last month, and within 2 weeks, we had a qualified resident close a lease and move in with a 2-year lease! This is always the situation that we strive for at Memphis Invest. Providing solid turnkey properties to investors, while also creating a great space that residents will love living in!
About this Transformation:
The owner of this Turnkey Transformation found Memphis Invest through Fortune Builders, a program dedicated to real estate education and development. This investor is from Washington D.C. and is in the process of purchasing 3 properties this month!

This property was renovated for our Memphis Invest client, here's more info about the house:
- 3 bedrooms, 2 baths
- 1,606 sq. ft.
- House was Built in 1960
- New AC
- New Furnace
- Update Electrical Panel
- Refinished All Hardwood Floors
- HVAC, Plumbing and Electrical repairs as recommended by licensed contractors.

Let us know what you think in the comments, we'd love to get your feedback!

Let Memphis Invest transform your financial future!